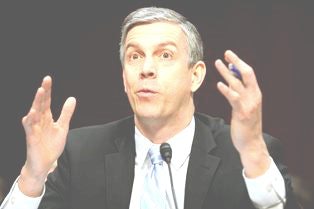 WASHINGTON ― The Department of Education said Thursday it will try to make it easier for students and parents with troubled credit histories to get college loans.
New rules would ease restrictions on college students seeking loans from the government's direct loan program.
The change would let people get loans more easily even if they have up to $2,085 in debt that is in collection or has been written off by creditors, and it would shorten the length of time their history of such bad debt is scrutinized from five years to two.
Currently, students with that much "adverse debt" are automatically denied, though they can appeal and get loans if they demonstrate extenuating circumstances. Such borrowers may be required to have loan counseling.
The five-year "lookback" would continue to apply to more serious credit problems like bankruptcy and foreclosure.
The department said about 370,000 more borrowers would clear the government's credit check under the new standards.
"These changes allow us to continue to be good stewards of taxpayer dollars and open the doors of college to ensure all students have the opportunity to walk through them," Education Secretary Arne Duncan said.
The current credit history rules haven't been updated since the so-called PLUS loan program was established in 1994.
The rules would also tighten the definitions of whether an applicant has loans in collection or that have been written off by creditors, which the department says will provide a fairer evaluation of whether they have a bad credit history.
The department expects to make the rules final by November, which means they would take effect for the fall of 2015.