ARCATA, Calif. — About 30 people have taken over a building at Humboldt State University to protest the firing of a Native American professor and other actions they say have made it harder for minority students to find support on campus.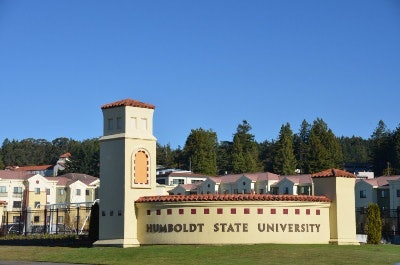 The Eureka Times-Standard says the around-the-clock sit-in started Monday at the end of a two-day Native American activism conference. Participants tell the newspaper they plan to remain in the Native American Forum building until the fired scholar, Jacquelyn Bolman, is reinstated.
Bolman was director of the Indian Natural Resources Science and Engineering Program, which trains students with American Indian, Alaskan Native, Native Hawaiian backgrounds to serve their communities through science.
Humboldt State President Lisa Rossbacher visited the sit-in on Friday and told students that while personnel rules prevented her from discussing Bolman's dismissal she wants to address their concerns.
"This sit-in has been a real demonstration of your commitment to student access, achievement and completion. We share these goals," she said in a transcript of her visit that was released by the university.
Classes at the building were moved to other locations, and Rossbacher said the student action was disrupting the university's instructional program. She asked the students to leave the building and proposed to meet with them on Feb. 4.
"We are prepared to stay here as long as we have to," said Conor Handley, who was participating in the sit-in. "What really needs to happen is that a real dialogue needs to take place where we can sit down at the table and be at the conversation."