Sweet Briar College, a historic, all-women's institution that is scheduled to be closed in August, has been granted a temporary reprieve. A Virginia Supreme Court ruling Tuesday found that a lower court erred in its decision and sent the case back down for further review.
For advocates of the college, time is of the essence in the case.
The case now rests on whether the institute that governs the college is a trust or a corporation. As a trust, the court must give the go-ahead before it can be shut down. As a corporation, the court does not have to give its blessing.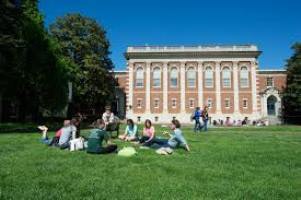 In April, Bedford Circuit Court Judge James Updike decided that Sweet Briar is a non-stock corporation and that trust law cannot apply to it. Virginia's highest court said Tuesday that laws governing trusts may sometimes apply to corporations.
The justices gave the lower court until June 24 to hear arguments regarding an injunction to block the closure until the facts are fully litigated.
"In short, the controversy of the college's scheduled closing is far from over, and all agree that the ultimate merits of the controversy are not, at least for today, squarely before this court," the justices wrote.
When Sweet Briar College's board announced that the 114-year-old institution would shut down in August, alumni and supporters of the college rallied around to try and reverse that decision. Amherst County Attorney Ellen Bowyer brought forward the case now being fought in the Virginia court system.
In a statement, Sweet Briar officials said that the decision is "unlikely to have significant impact on the pending litigation."
Staff writer Catherine Morris can be reached at cmorris@diverseeducation.com.