The Community College of Philadelphia (CCP) and Rutgers University-Camden will partner for a cross-state, dual-admission agreement that will allow the community college's students to earn their bachelor's degree.
CCP students who complete their associate's degree and meet transfer requirements can transition to Rutgers-Camden starting in their junior year, according to WHYY.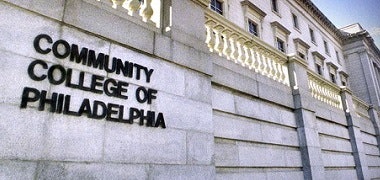 Although CCP has previously had dual admissions partnerships with in-state schools such as Drexel University, Temple University and Chestnut Hill College, this latest partnership will be the college's first dual admissions agreement with an institution outside of Pennsylvania.