Two students were injured at Ellsworth Community College in Iowa after an electric outlet shortage started a fire in a men's dorm on campus.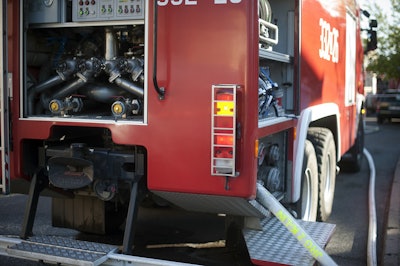 The students were sent to the hospital from smoke inhalation but were released on the same day, the Des Moines Register reported.
The dorm, Thompson Hall, will remain closed for two weeks.
"The fire was not big, mainly smoke confined to one room, but there is smoke damage in the entire building," Iowa Falls fire chief Scott Eisentrager told the Register. "Right now, the dorm is unoccupiable."
The 150 displaced students were temporarily relocated to AmericInn and Super 8 hotel rooms near campus in Iowa Falls. However, with the Labor Day holiday, all hotels were booked over the weekend.
In the meantime, cots and privacy curtains were set up by Hardin County Emergency Management for students to sleep in the campus gym, according to the school.