A survey of students at 38 community colleges details how the coronavirus pandemic is impacting the most vulnerable.
On Thursday, the Center for Community College Student Engagement (the Center) at the University of Texas at Austin released "The Impact of COVID-19 on Entering Students in Community Colleges," a report which spotlights the ongoing issues of students who have enrolled despite the obstacles caused by the pandemic. The survey was administered in fall 2020 to 5,193 entering students at 38 colleges around the country.
"These challenges and concerns were always there," said Dr. Linda L. Garcia, executive director of the Center. "They've just been amplified with the pandemic.
"A theme that I'm seeing that is so important is connection with students, meaning are we knowing students at the individual level?" she added.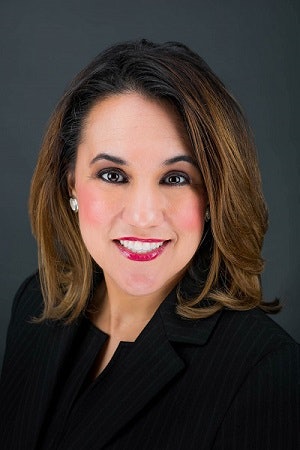 Among the findings is that Black, Latinx and Native American students were more likely to report having trouble keeping up with their coursework than White students due to lack of childcare.
Dr. Charles M. Roessel, president of Diné College, a tribal college in Arizona run by Navajo Nation, participated in the survey. The pandemic has directly impacted a childcare option at Diné.
"We have two facilities here on campus—a Head Start and an early childhood center, but Navajo Nation runs those, and they've been shut down and have not been reopened," Roessel said.
Another key point in the report is that 26% of students 25 or older said they were struggling to pay for college as a result of the pandemic as compared to 16% of students between the ages of 18–22.
Twenty-eight percent of respondents described their household's financial situation as worse than it was before the pandemic. This was worse for female students than for male students, especially female students who had dependent children.
"It's hard for students to juggle caring for their dependents while being online on a course," said Garcia. "We have to do work to help these students."
Roessel said the college has offered direct aid to students, such as 50% tuition grants for all students in the fall and the spring, which freed up money to pay for childcare.
Remote learning also proved to be problematic as 29% of students reported having unreliable or no internet access at home. Garcia said if students have issues with internet access it can impact their grades if instructors do not know about the problem.
"Are instructors having conversations with students in ways where they know that students may have had trouble accessing or logging on to the course?" Garcia asked. "If so, how are they doing some accommodations for them?"
Roessel said that his students didn't expect to be attending college virtually. "On most reservations in this country, access to broadband internet is scattered at best and lucky at most," he noted. "This is like you have to run an obstacle course in order just to get to class."
Dave Murray, communications director at Grand Rapids Community College (GRCC), which also participated in the survey, said GRCC took steps to close the technology gap by providing students with loaner laptops, web cameras, headphones and portable WiFi units.
Despite the stresses brought on by the pandemic, 57% of the respondents indicated they were not aware of the support services available at their colleges to help them navigate the stresses, such as financial aid, tutoring and childcare.
"With this pandemic, it's even more critical to communicate to students, 'Here are services that are available to you,'" Garcia said. With many students learning virtually, she said that instructors must be thoroughly informed so they can communicate directly to their students.
Garcia also noted that community colleges must become more intentional in connecting students with resources as well as forging partnerships with community organizations that can provide support services. With online learning, but even with in-person classes, a student's greatest point of engagement is typically in their courses.
"That's why it's so important to let the faculty know how to connect the student to the services," Garcia said. "There is a need for professional development to include all faculty to make sure they're aware because the engagement happens more so in the course."
Murray said GRCC has a dedicated webpage (grcc.edu/gethelp) to connect students with campus and community resources. It includes resources about outside assistance, such as emergency housing and mental health resources. The campus currently has a food pantry—providing more than 2,000 packages of food and supplies to students.
"We look at our report as a conversation starter," said Garcia. "The data is a way to start a cx 4t]onversation."