For years, it was policy for the colleges in the Virginia Community College System (VCCS) to partner with their local Community Service Boards (CSB) to connect students with outside mental health resources. Colleges were not allowed to provide counselors themselves.
Then, the pandemic happened.
After March 2020, even urban areas flush with doctors, therapists, and psychiatrists found those resources stretched thin as they traversed the destabilizing waters of the virus. At Lord Fairfax Community College in Middletown, Warrenton, and Luray, their local resources were stretched so thin that students could wait up to eight weeks for an appointment.
"We're in a fairly rural area, and there's a real lack of mental health care — there just aren't enough providers," said Caroline Wood, associate vice president of student services and academic support at Lord Fairfax Community College. "And one of the things we know is that it's very hard, if someone is anxious and depressed, if there's any barrier or wait time, someone will not seek the service."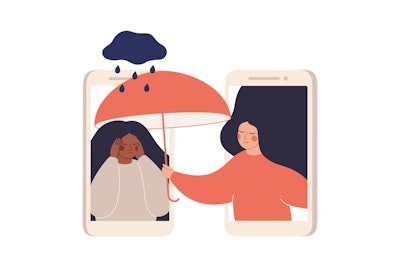 Now, VCCS's policy has changed. In September 2021, VCCS allowed for third-party vendors to serve the health needs of their students. By December, community colleges across the state were partnering with TimelyMD, a telehealth service that provides on-demand and appointment-based medical care, mental health support, psychiatric support, health coaching, basic needs and self-care assistance to 10% of all community college students in the nation, at no cost to the students.
A 2021 survey of students in VCCS conducted by The Hope Center, a research organization at Temple University that aims to make higher education more effective and equitable, revealed that at least one third of VCCS students had a close friend of family member become sick with COVID. Five percent (5%) were sick with COVID themselves, and 10% lost a loved one to the virus, with Black students three times as likely as their white counterparts to lose someone close to them. Thirty-five percent (35%) of students said they exhibited signs of anxiety.
"Community college students are incredibly resilient and often have to overcome a unique set of challenges due to social determinants," said Becky Laman, senior vice president of growth strategy and partnerships at TimelyMD. "Helping those who are struggling with mental health means a great deal to us. We are enabling students to take charge of their well-being and can contribute to their success as a student. Their successes are our successes."
By partnering with TimelyMD, students now have 24/7 access to a healthcare professional who can be contacted over the phone with text or voice, through a desktop computer, or smartphone app. All of this comes at a discounted rate to schools who joined the TimelyMD partnership. At Lord Fairfax Community College, the cost of TimelyMD is about the same as the cost for one full-time mental health professional.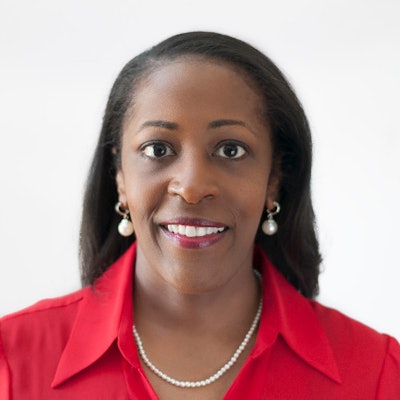 Dr. Karen Campbell, vice president for student affairs at Tidewater Community College in Virginia, said as soon as she shared information about the new telehealth resources with students, she started receiving thank you emails. Students told her how much they needed the service and how grateful they were for it.
Campbell will continue to send reminders about the new service, because each time she does so, whether through emails or flyers, the number of students using it goes up.
"We knew COVID was really impacting our students in a different way," said Campbell. "We always knew students needed mental health services, but with Covid and losing family members — what was happening in the country was impacting their mental health."
For students in crisis, TimelyMD contacts school leaders to make sure urgent care can be provided. Local CSBs are still used to connect students who need more specialized care with psychiatrists and doctors in their local area, but now, thanks to the 24/7 assistance of telehealth, a student won't have to wait before receiving help.
To track their efficacy, TimelyMD sends reports to the schools they partner with, sharing data on what services are being used and the number of new registrations. Colleges can see what days of the week students most often use their resource and what time of day. The data is even disaggregated, showing the breakdown of use by racial, ethnic, age, and gender groups.
"Over half of our providers are professionals of color and are trained to be culturally competent and sensitive to race, socioeconomic status, LGBTQIA+, gender, and sexual orientation, and the impacts of inequality in healthcare," said Laman.
Lord Fairfax Community College has seen a steady increase in usage since they began the program, and so far, the students are sharing positive feedback with Wood about their experiences.
"It's a net," she said. "Sometimes, you feel you might be on a tightrope with nothing below because you're trying to get through school, and you have a family and a job. This provides the net that, if you fall, we can catch you, in a better way than we could before."
Liann Herder can be reached at [email protected].