Ocean County College's (OCC) accreditation may be at risk, NJ.com reported.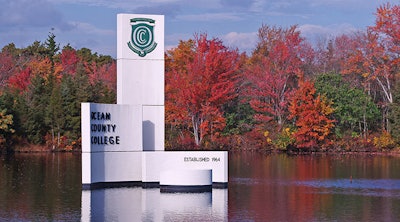 The New Jersey public community college was warned last week in a notice from its regional accrediting agency, the Middle States Commission on Higher Education.
According to the notice, there is insufficient evidence that the school is in compliance with Standard VII, the agency's standard on governance, leadership, and administration. The school has until Jan. 16 to submit a monitoring report demonstrating changes and compliance. But it is unclear what problem the agency cited or what changes it is asking of OCC.
School officials have acknowledged the warning and said in a statement that the school remains accredited.
"The College will address the finding immediately and we are confident that we will satisfy the Commission's concerns when the monitoring report is submitted in January," the statement said.