The nation's oldest HBCU avoided a potentially fatal blow on Friday after a regional accrediting board extended its accreditation by a year.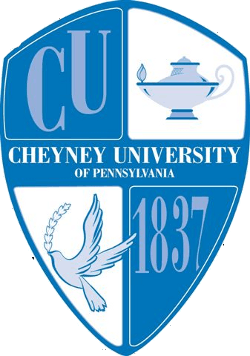 In recent years, Cheyney University, located outside Philadelphia, has experienced low enrollment, financial deficit and other administrative blunders. University officials, however, breathed a sigh of relief after its accreditation was affirmed by the Middle States Commission on Higher Education, as a result of the progress the institution has made over the past year.
"I think of HBCUs as being survivors, so I figured that they would be OK," said Dr. Marybeth Gasman, an HBCU expert and a professor at the University of Pennsylvania. "Although, I do think at this point everything's out on the table now."
Supporters of the university remain optimistic.
"I think the future of Cheyney is bright," said Dr. Larry Walker, an alumnus and an HBCU researcher who works with the Cheyney Foundation, a nonprofit founded to support the university. "The university will find ways to meet the needs of students to offer a counter-narrative to its critics."
Dr. Michael Sorrell, president of Paul Quinn University, said that Cheyney may need to refine its business model.
"If the business model doesn't work, nothing else will," he said. "The financial side of the house must be restored."
As the president of a once failing HBCU, Sorrell and his team were able to rescue Paul Quinn from closure. The institution now receives a surplus of applications, forcing the university to decline admission to some students.
"I think when institutions struggle, and they teeter on the precipice of failure, it's easy to look around and point fingers," Sorrell said, urging a more progressive discussion. "I think a far more compelling conversation that should be had around Cheyney is: What is the vision for Cheyney?"
Sorrell added that Cheyney needs to find its competitive advantage as a university.
"I don't know the institution well enough to tell what I think their competitive advantage is," he said. "What I do know is that there are almost 800 students that believe it has a competitive advantage."
Gasman said that the school needs a dynamic leader to move the institution forward.
"If I were Cheyney, I would be looking for a young, energetic president who is ready to roll up their sleeves and work, just like Michael Sorrell did at Paul Quinn," said Gasman. "I don't think they can continue business as usual," she added.

Joseph Hong can be reached at jhong@diverseeducation.com