Papa Johns founder John Schnatter recently donated $1 million to Simmons College of Kentucky.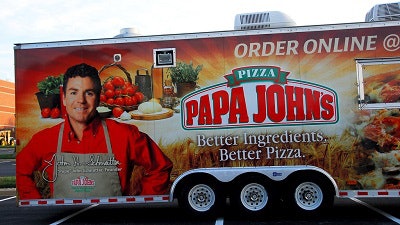 This comes more than a year after he resigned from the pizza-chain after using a racial slur during a conference call and receiving backlash about his comments regarding National Football League players protesting the national anthem.
However, his past was not discussed during the announcement. Schnatter shared the donation news alongside Simmons College President Dr. Kevin W. Cosby and Dr. Samuel Tolbert, who is the president of the National Baptist Convention of America, the Courier Journal reported.
"It's been a pleasure to work with Dr. Cosby and Dr. Tolbert to learn about the important work they are doing in our community," said Schnatter in a news conference. "I'm proud to support their efforts to help lift up those who want to better their own lives and the lives of those around them."