Clark Atlanta University (CAU), Morehouse College, education company New Leaders and ed-tech company Noodle have partnered to create a program that will produce more people of color to become principals in the public K-12 school systems.
"This is the first-ever HBCU-infused online program designed to develop education leaders of color," said Jean Desravines, CEO of New Leaders. "It connects the country's most evidence-based principal preparation program with two of the most prestigious historically Black institutions that have been training educators of color for generations."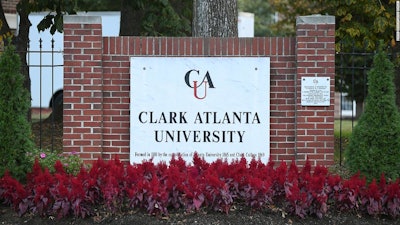 The Aspiring Principals Fellowship is an online principal certification and master's degree program designed to train the next generation of equity-focused school leaders who better reflect the students they serve.
"The Morehouse and New Leaders partnership developed during the start of the pandemic," said Dr. Nina Gilbert, director of the Center for Excellence in Education at Morehouse College. "The abrupt closure of our campus forced us to work strategically and collaboratively with mission-aligned organizations with a track record of preparing educators."
This partnership will give CAU scholars "the knowledge, skills and tools needed to become principals and leaders in our nation's schools and diversify the higher education leaders' pipeline," said Dr. George French, president of the university.
Online higher education network, Noodle, is developing a virtual learning platform for the fellowship to facilitate a world-class online learning environment and highly interactive user experience for faculty and students.
Desravines said that both Morehouse and Clark Atlanta have a long-standing commitment to leadership, service and innovation, as well as a rich history of scholarship and research in educational excellence.
"Our missions and visions align, and we share the belief that communities flourish when educational leaders build more equitable and sustainable school systems," said Desravines.
Research shows that two percent of the country's teaching force are Black male educators and seven percent of all teachers are Black, with nine percent being Hispanic.
"Clark Atlanta's School of Education has a distinguished 156-year history and demonstrated expertise in preparing competent, autonomous, critical-thinking candidates for K-12 schools, particularly those belonging to culturally and linguistically diverse groups," said Dr. J. Fidel Turner, Jr. dean of the School of Education at CAU.
Leadership representation and diversity matters, particularly in education, said Gilbert.
"Black and Brown students having educators in their building who share their identity, significantly increases the chances that they will go on to college," she said.
Educators can enroll in the Principal Certification course or the Fellowship Master's course, which also includes the certification.
Participants will have to embrace an equity-focused mindset, show evidence of foundational instructional leadership knowledge and skills, demonstrate personal leadership attributes and present a track record of success in driving student achievement gains.
Cohorts begin in January and August of each year and the pilot group of students, will graduate in February 2023.