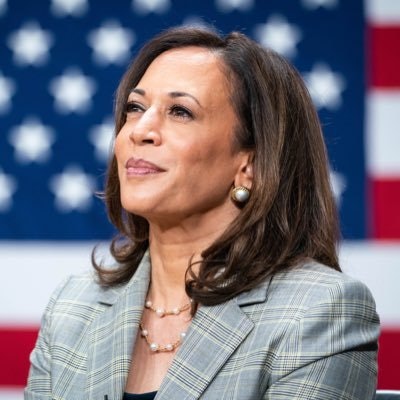 On Wednesday, Vice President Kamala Harris joined the U.S. Secretary of Education Dr. Miguel Cardona, U.S. Attorney General Merrick Garland, and U.S. Deputy Secretary of Homeland Security John Tien to condemn hate crimes and announce grant funding available for eligible historically Black colleges and universities (HBCUs) that recently received bomb threats.
"Every American should be able to learn, work, worship, and gather without fear," said Harris, an HBCU graduate of Howard University. "It is our duty to do everything we can to protect all our communities. A harm against any one of our communities is a harm against all of us. So, our work continues."
Harris recalled how one year ago, the Atlanta-area shooting killed eight people, including six women of Asian descent. That attack, she said, is a reminder of the "terrible cost of violence, xenophobia, and hate."
Yet since the start of this year, more than 80 anonymous bomb threats have been made against dozens of HBCUs, places of worship, and other faith-based and academic institutions, according to the Federal Bureau of Investigations (FBI) under the U.S. Department of Justice (DOJ). Starting on February 1, the first day of Black History Month, nearly 20 HBCUs received bomb threats that sparked anxiety on campuses and across the country.
"At the Justice Department, we believe the time to address illegal threats is when they are made, not after tragedy strikes," said Garland at the press conference. "We all know the threats against HBCUs and their students have deep historical roots."
He noted that 31 FBI field officers are working to investigate, disrupt, and prosecute the recent threats targeting HBCUs. As the investigation is ongoing, Garland added that he was limited in what he could say about the investigation's progress.
Like Garland, Cardona similarly acknowledged the historical roots of such threats of violence toward HBCUs.
"We, at the Department of Education, recognize how these threats evoke a painful history of violence against Black Americans in this country that is especially traumatizing to HBCU students, faculty, and staff," said Cardona.
Thomas Hudson, president of Jackson State University (JSU), a public HBCU in Mississippi that received bomb threats, added that these threats also exposed underlying issues among HBCUs.
"Decades of underfunding has significantly contributed to the deferred maintenance and vulnerabilities in infrastructure commonly found at our institutions," said Hudson. "We want to ensure our students are given the equal footing to develop personally and intellectually without harassment. We want to elevate their quality of life and learning experiences, and we can do that with this additional support."
In response to such calls, Harris announced that the Project School Emergency Response to Violence (Project SERV) will provide short-term, immediate funding for higher education institutions and local education agencies that have undergone a violent or traumatic incident. HBCUs that have experienced a bomb threat that disrupted the campus learning environment are eligible to apply for these funds.
According to the U.S. Department of Education (ED), Project SERV funds can help campuses restore a safe environment for learning, such as by bolstering mental health resources for the campus community or improving security at the institution. Awards typically range from $50,000 to $150,000 per school.
In addition, ED announced it is providing HBCUs with a compendium of resources available across the federal government. Such resources can guide institutions seeking long-term improvements to campus mental health programs as well as emergency management planning and response.
But some advocates of HBCUs are calling for more.
"We commend the Biden-Harris administration and their concern for HBCUs," said Dr. Michael L. Lomax, president and CEO of the United Negro College Fund, which provides scholarships for Black students and general scholarship funds for 37 private HBCUs. "HBCUs and their students are so resilient. However, we cannot overlook how much trauma these threats are causing our students and campuses."
Lomax emphasized that such threats are "nothing short of domestic terrorism perpetrated to disrupt, traumatize, and instill fear."
And while Lodriguez Murray, senior vice president for public policy and government affairs at UNCF, praised access to Project SERV funds, he stressed the importance of law enforcement identifying as well as prosecuting the perpetrators of the bomb threats.
"If history has shown us anything, it is that history repeats itself," echoed Hudson at the press conference. "We have to remain vigilant."
On Thursday, Hudson will appear before the U.S. House Committee on Homeland Security for a hearing titled "The Targeting of Black Institutions: From Church Violence to University Bomb Threats." He will testify about the increased threats of violence that HBCUs like JSU are facing and the need to strengthen as well as sustain campus security.
"We support HBCUs so they can get back to what they do best: punching above their weight, educating the next generation of great leaders," said Cardona. "And we will passionately continue to defend the right of every student to have a safe and welcoming place to learn."
Rebecca Kelliher can be reached at rkelliher@diverseeducation.com.