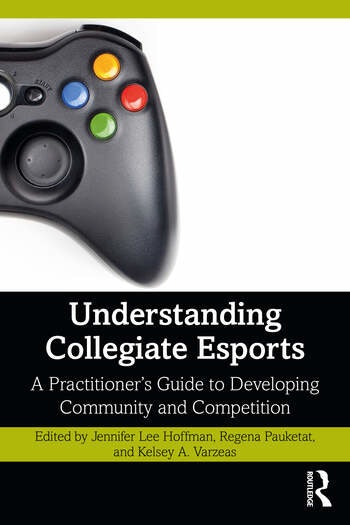 Even though video games have been around for half a century, misconceptions about the field continue, even as colleges and universities have begun to issue scholarships for esports andaggressively compete against each other for titles.
A new book, Understanding Collegiate Esports: A Practitioner's Guide to Developing Community and Competition, edited by Dr. Jennifer Hoffman and graduate students Regena Pauketat and Kelsey A. Varzeas, offers a better understanding of esports, advice on building a programs with equity that support mental health, and shares how esports can amplify the work of Historically Black Colleges and Universities (HBCUs).
"Esports create an amazing opportunity to do things differently and to innovate," said Hoffman, who is also an associate professor of educational foundations, leadership and policy at the University of Washington. "If you're thinking about esports on your own campus, I think it's really an opportunity for us in higher education to do things in new ways."
At the turn of the century, the connection between higher education and video gaming was a bit more like the "wild west," said Hoffman, as schools had very little consistency in how competitive their esports programs could be and what kind of supports or services they had to offer.
"That early wave has passed, and now it's moved into this more mature phase—there's a lot more acceptance and energy, a lot of institutions are putting time and resources to building esports on campus," said Hoffman. "It's an amazing entry point into tech careers. Video games and game play is so much a part of our lives—in your student population, everyone is playing some kind of game, whether it's on their mobile or PC or console—now, it's thinking, how [does video gaming] fit into our campus life?"
Many colleges, particularly smaller ones, have used esports as a way to recruit and retain new students. Currently, 175 colleges and universities offer varsity esports programming and are members of the National Association of Collegiate Esports. However, esports have no official governing body, like the National Collegiate Athletic Association which oversees college sports, and the field has remained, like the larger technology industry as a whole, predominately white, east Asian, and male.
Within the past three years, HBCUs have opened their own doors to esports opportunities and growth, thanks to the efforts of people like Christopher Turner, esports head coach at HBCU Southern University and A&M College in Louisiana. His program connects students from preschool through Ph.D. to gaming, opening them up to careers in science, engineering, math, and technology (STEM), as well as helping them compete for scholarships. The organization Cxmmunity works to increase participation of minoritized youth in esports. It helped establish an HBCU Esports League competition on Twitch, a game streaming platform.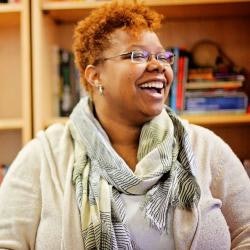 Dr. Kishonna Gray, an associate professor and director of the faculty learning community on esports and gaming at the University of Kentucky, and Dr. Wayne L. Black, assistant professor of sport administration at the University of Cincinnati, co-authored a chapter in the new book about how HBCUs have been amplified through their esports programs.
"Gaming right now, esports on campuses, it's very white, very east Asian, male—those are the majority of the students in esports and gaming. HBCUs give us a good opportunity to say who's being left out of the conversation on other campuses—why are there no women or Black students on their teams?" asked Gray. "I love what HBCUs are doing, trying to be inclusive from the outset—they want women to play, it's not exclusionary. They're having a lot of success."
Competitive playing is not the only aspect of esports, said Gray. Games come in every genre and can be played in an official capacity or in smaller, less organized groups. During her undergraduate years, Gray recalled hooking up her Xbox to a connection point with fellow gamers to play together in what's called a LAN (Local Area Network) Party.
"Esports is broad, and I want to keep it broad," said Gray. "Gaming is significant among Black people in general, it just hasn't been acknowledged."
Black said HBCUs are successful with esports endeavors because they don't just focus on the players—the schools embrace everything that goes along with the gaming culture, including the broadcasts and streams that connect videogames to viewers.
"[HBCUs] work to get students involved—they have Black women commentators, Black women leading post shows—they are putting students into spaces to move beyond the game. It's a unique opportunity that other institutions could learn from," said Black. "HBCUs are doing more of that critical practice, not just more Black gamers but more Black people in technology, journalism and broadcast media. That's how esports can amplify HBCUs."
Liann Herder can be reached at lherder@diverseeducation.com.