A new report from the Southern Regional Education Board (SREB) — an organization focused on eliminating poverty through education — revealed that technology and automation advancements are changing the United States workforce in terms of the need to fill the employment gap.
The report, "Unprepared and Unaware: Upskilling the Workforce for a Decade of Uncertainty" found that the number of middle-skilled jobs will increase but many low-skilled workers, who make up almost 40 percent of U.S. adults, could face unemployment.
According to the report, by 2030, as many as 26 percent of today's jobs for workers with a high school diploma or less could be lost.
"A lot of people are worried about robots and artificial intelligence taking their jobs," said SREB president Dr. Stephen L. Pruitt. "It's actually going to drive the need for greater stability in terms of knowledge and skill higher because it's not that they're going to eliminate jobs and all those people are just out of work. There are going to be jobs because someone's still got to take care of the AI or automation. But what it does is kick up the skill level a notch."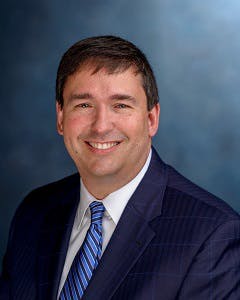 Dr. Stephen L. Pruitt
Middle and low-skilled jobs are based on educational attainment. Low-skilled jobs require a high school diploma or less while middle-skilled jobs require more than a high school degree but less than a bachelor's degree.
According to Pruitt, students who are in families whose parents have low-skilled jobs are 10 times more likely to have those same jobs.
Though there will be an influx of middle-skilled jobs available, there may not be enough adults with the required level of education to fill the openings.
Thus, SREB is working in 16 southern states including Alabama, Arkansas, Delaware, Florida, Georgia, Kentucky, Louisiana, Maryland, Mississippi, North Carolina, Oklahoma, South Carolina, Tennessee, Texas, Virginia and West Virginia to improve the education system in order to fill the workforce gap.
"It became very apparent that particularly in our region, we have an issue in meeting workforce needs so far as having enough people to fill these types of jobs, having enough people who have some level of secondary [education] and it just kind of transformed itself," said Meagan Crowe, who is the author of the report. "As I did more research, I realized the problem was bigger than we realized and that it was very apparent in the South and this was a big educational opportunity that SREB really had an option to have a voice in."
Three pieces of legislation were discussed in the report including the Every Student Succeeds Act which highlighted K-12 accountability and assessment. Perkins V focused on career preparation and the Workforce Innovation and Opportunity Act emphasized adult education and adult career attainment.
"They all had very similar language and there's an opportunity for states to really think strategically about how those three pieces of legislation can affect a full range," said Pruitt. "Because the reality of where we are, we have workforce needs right now and we need to address those right now. But we also have a workforce needs that are coming a decade from now. So that means we've got to be thinking about things both in the current and the future."
According to the report, states have a shortage of funding and enrollment numbers for adult education programs. The report recommends that states focus on providing support services and strengthen funding for existing programs.
In addition, it is also important to acknowledge the adult perspective during the transition period toward higher skilled jobs, said SREB officials.
"From an adult perspective, how do we start helping some of these folks that are currently in jobs see that they actually have an uncertain future?" said Pruitt.
The main industries that will be effected by technological advancements include healthcare, manufacturing or any type of technology job.
SREB plans to further expand on this research and focus on what the economy would look like in 10 years if the current trends remain the same.
"We're not pretending that we have all the answers at this point, but we are raising the alarm so that we can really start getting our heads around and support our states in planning for the future," said Pruitt.