PHILADELPHIA— Drs. Evelyn Brooks Higginbotham, the Victor S. Thomas Professor of History and African and African American Studies and Michael T. Nettles, Senior Vice President and the Edmund W. Gordon Chair of Policy Evaluation & Research Center at the Educational Testing Service were awarded the Dr. John Hope Franklin Award on Monday evening by
Diverse: Issues In Higher Education.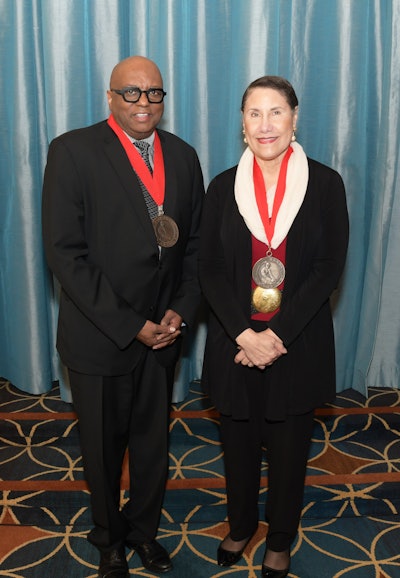 Higginbotham, who knew Franklin since she was 5-years-old, would later go on to co-author and update the 9th Edition of From Slavery to Freedom: A History of African Americans, Franklin's seminal text.
Higginbotham said that she went to her mentor with a little trepidation over the rewrites and changes that she made to the book.
But "the gracious man he was, he really appreciated that it had been updated," recalled Higginbotham, who included Franklin's contributions to African-American history in the text. "He said, 'you have given the book new life.'"
Nettles said that as a youngster, he was inspired by Franklin's work, which led him to pursue a career in education and push for equitable outcomes across racial lines.