Hundreds of family and friends gathered on Saturday to honor the life of Joan Carol Morgan Matthews, a seasoned reporter and editor who interviewed some of the nation's top newsmakers including former Secretary of State Condoleezza Rice and Nobel laureate and Pulitzer Prize winner Toni Morrison.
A calming and quiet presence who was deeply devoted to her faith, Matthews died last week at the age of 70, after a long and courageous battle with cancer.
Although she was the wife of Diverse: Issues In Higher Education co-founder Frank L. Matthews, Joan Carol Morgan Matthews had impressive and established credentials in her own right.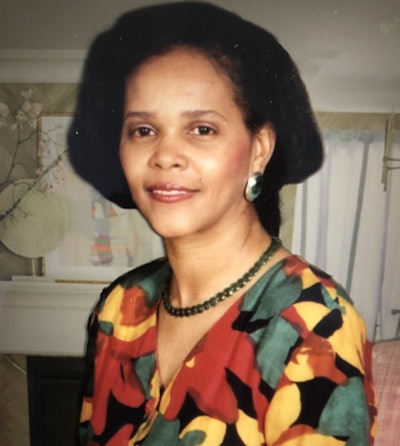 Born on December 31, 1948 in Tuscaloosa, Alabama, Joan Carol Morgan Matthews graduated from Druid High School in 1967 and went on to attend Tuskegee University where she earned a degree in English in 1971. While pursuing a master's degree at the University of South Carolina, she met Frank L. Matthews and the two were married on April 1, 1972.
Wanting to train the next generation of journalists, she took a  job as a journalism instructor at Benedict College, the four-year historically Black liberal arts college located in Columbia, South Carolina.
After relocating north, she would hold reporting and editing positions at The Washington Informer, the Black-owned newspaper founded in 1964 by Dr. Calvin W. Rolark, Sr.
Later, she worked for the The Reston Times and when Frank L. Matthews and Dr. William E. Cox started Black Issues In Higher Education (the precursor to Diverse) in 1984,  Joan served for many years as a reporter, editor and proofreader for the national publication.
Devoted to her family and her faith, Joan is survived by Frank L. Matthews, her husband of 47 years; her mother Melba Caldwell Morgan; her two children—Maya Ayanna and Frank Jonathan—her younger sister, Linda Ellen, and her grandchildren: Jaylen, Matthew, Kai, Julia, and Kayla.
Jamal Eric Watson can be reached at jwatson1@diverseeducation.com. You can follow him on Twitter @jamalericwatson