Faculty attitudes are beginning to shift around the use of open educational resources (OER), scholarly search engines such as Google Scholar and cloud-based data storage services, even though there is some divergence between their attitudes and actual behaviors in some areas.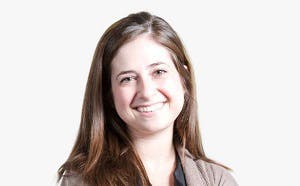 Those are a few findings from a recently released Ithaka S+R survey of nearly 11,000 faculty members at four-year institutions across the U.S. The triennial survey explores faculty members' behaviors and attitudes in areas including information discovery and access, data management, research dissemination, the value of the library and perceptions of student research skills.
This cycle's survey features new questions around emerging technologies such as open educational resources and learning analytics tools that impact faculty members' instruction practices.
"We really construct this survey instrument in a way that we aim to reflect what kinds of trends are emerging in the higher education community," said Christine Wolff-Eisenberg, manager of surveys and research at Ithaka S+R. "What's great about a survey like this is it's all self-report."
What particularly stood out to the report's authors were survey results revealing an increase in the share of faculty who, in theory, would like to see an open access publication model. But even with this attitude shift, traditional scholarly incentives – tenure and promotion, contract renewals or reappointments, for instance – influence faculty respondents' decision-making around the use of a subscription-based publication model, Wolff-Eisenberg said.
"We really see that continue in the 2018 cycle and it's something we've been tracking for many years and have seen relatively little movement on it," she added of faculty. "But when it comes to their attitude, there's a growing appetite for [an open access publication model]."
Another notable takeaway was the revelation of many faculty members' skepticism around the value of using learning analytics tools. For faculty who have used and have not used learning analytics tools, "neither of those groups are especially enthusiastic about the kind of promise that these tools hold for helping them improve their instruction or helping their students in their learning outcomes," Wolff-Eisenberg said, pointing out that the emerging technology is something that "faculty are still figuring out."
Other report highlights include observations around faculty preferences in scholarly search databases, data management, OER use, and more:
-While faculty members largely favor specific scholarly databases relevant to their disciplines, many are beginning to begin their research exploration with the Google Scholar search engine;
-Faculty have a preference for independently maintaining data on their own computers and storing the data using commercially or freely available software, including Google Drive, Dropbox, Box or Flickr.
-Younger faculty displayed a "substantial interest" (roughly 60 percent) in using OER for instructional purposes, compared to their older counterparts. However, older faculty tend to actually use and create more OER in their teaching, Wolff-Eisenberg said;
-Faculty at all levels perceived that their undergraduate students "have poor skills related to locating and evaluating information," and two-thirds agreed that improving undergraduate students' research skills is an important goal for the courses they teach;
-The role of the library in archiving materials and serving as a repository of resources is increasingly important to faculty.
Wolff-Eisenberg noted that institutions, libraries, publishers or scholarly societies or organizations working on these kinds of issues with faculty members can look to a report such as Ithaka S+R's to gather a sense of what drives faculty behavior and what that behavior exactly looks like, particularly if they are trying to modify faculty behavior and attitudes.
"When an institution – or any organization – is looking at a report like this and thinking about 'What do I take away from this?'" Wolff-Eisenberg said, "a big question is around, 'How am I contributing to this?' 'How am I incentivizing this behavior that I'm seeing reported in this survey?'"
Tiffany Pennamon can be reached at tpennamon@diverseeducation.com. You can follow her on Twitter @tiffanypennamon.