Reverend Al Sharpton, the recognized civil rights leader who galvanized the nation this summer when he urged America to "Get Your Knee Off Our Necks," at George Floyd's funeral, has added another job to his already busy portfolio.
Come January, Sharpton—who currently hosts a nationally syndicated radio show and MSNBC's popular PoliticsNation—will become Professor Sharpton.
The 66-year-old activist will join the faculty at Tennessee State University as a Distinguished Guest Lecturer where he will teach a political science course to undergraduate students.
"We are excited to have the Rev. Al Sharpton, a civil rights icon, serve as a distinguished lecturer at our university," said TSU's President Dr. Glenda Glover. "His presence means our students will be able to engage with a piece of history at a time when his insight is more relevant than ever before."
Already a popular speaker on college campuses for several decades now, Sharpton has been a regular fixture at Historically Black Colleges and Universities (HBCUs), including TSU, where he was awarded an honorary degree last year in recognition of his body of work and societal impact. He has also received honorary degrees from Medgar Evers College, Bethune-Cookman University, Voorhees College, Fisk University and Virginia Union University.
His impact has been felt abroad too. In recent years, Sharpton has lectured twice at Oxford University and received the prestigious James Joyce award from the Literary and Historical Society of the University College Dublin.
The decision to hire Sharpton is a major coup for the public HBCU headquartered in Nashville that boasts more than 7,000 students.
"Not only does Rev. Sharpton know American history and the role African Americans have played to shape that history, he has been an intricate piece of it as well," said Glover. "This will be an amazing opportunity for our students to learn from an individual who comes from the pages of the history books they are reading, and to gain knowledge directly from the source."
There is a long tradition of civil rights leaders turning to the classroom to inspire a younger generation.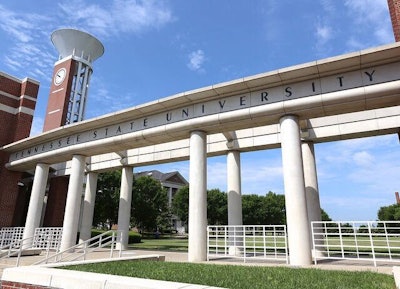 For example, the late Julian Bond—who was a student leader in the Student Nonviolent Coordinating Committee (SNCC) and later served as chairman of the NAACP national board—taught for many years at American University and the University of Virginia.
Sharpton said that his class won't merely be a retelling of incidents and episodes in history that included him, though he does plan to share first-hand encounters with his students.
Instead, he expects that his students will engage in robust discussion about history and debate scholarly readings that will help them interpret the "shifting politics in the new administration relating to issues directly impacting Black communities," he said.
"I am looking forward to learning as much from my students and engaging with them in a deep and thoughtful way." said Sharpton in an interview with Diverse. "As a young teenage civil rights activist, I dreamt that I'd someday attend a HBCU, and as fate would have it, I am doing so as a distinguished lecturer."
The course will be offered virtually.
Dr. Khalilah L. Brown-Dean, an associate professor of political science at Quinnipiac University said that Sharpton's experience will enhance the learning experience for students.
"As universities clamor to provide students with high impact learning opportunities that challenge their thinking, expand their networks, and prepare them for global citizenship, the opportunity to learn with Reverend Sharpton will be invaluable," said Brown-Dean. "We know that every major movement for social change in this country has been led by the ingenuity and fortitude of young people. It's important to combine that leadership with an understanding of the long struggle for justice in the United States and indeed across the world. Reverend Sharpton will provide that for Tennessee State students as they further President Glover's commitment to making excellence a habit."
Dr. Christina Greer, an associate professor of political science at Fordham University agrees.
"The students of TSU are so lucky to have one of the sharpest political minds in their midst next semester," said Greer, who added that her grandfather Tee S Greer, Sr. graduated from TSU in 1934 and spoke so highly of his peers, professors, and mentors.
"Rev. Sharpton has illustrated for decades his ability to navigate local, state, and national politics and the students of TSU will be able to hear his analysis of politics past and present, the players who have come and gone, and how he has managed to solidify his relevance as one of the great leaders not just in Black politics, but in American politics more broadly," she added.
Last week, Howard University announced that MSNBC host Joy Reid will teach a course titled, Covering Race, Gender & Politics in the Digital Age."