Dedicated to swimming, Vinicius Rios had hopes of reaching the Olympics.
That passion led to a swimming scholarship at West Virginia University Institute of Technology (WVU Tech).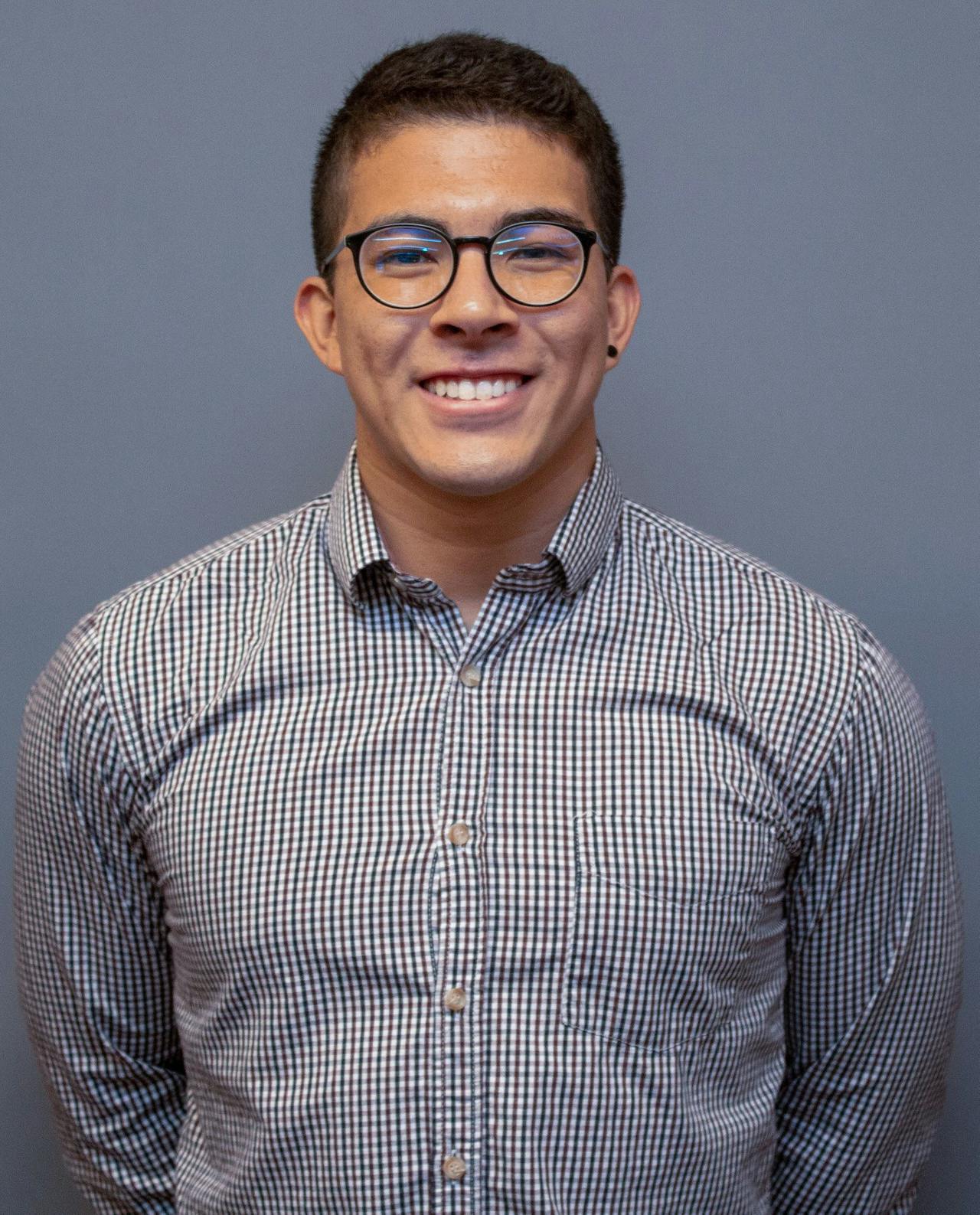 Coming from Brazil, he learned about WVU Tech through a friend who offered advice and support during his transition to the United States. 
"He and other friends who came before me … have really helped me with decisions and trying to figure out things in the U.S. and learning about the culture," says Rios, a graduate student in the strategic communication master's degree program at Radford University. 
Joining organizations such as the Brazilian Community Organization also assisted in his adjustment. Serving as president for two years, he organized cultural and food-related events. 
After not realizing his swimming dreams, Rios shifted his focus to business and marketing. However, his true interest was in videography and photography. 
Wanting more experience in the content creation side of marketing and communications, Rios became a university relations intern during his senior year. Over the course of the internship, he attended and photographed events on campus as well as produced videos. 
Knowing he wanted to earn a master's degree, Rios was drawn to Radford's strategic communications program. 
The university's small environment has allowed him to develop connections and relationships with his peers and professors. 
"It is a really friendly and close environment," he says. "I think it is really helpful for me, especially with the transition from undergraduate to graduate school. As an international student, the transition has been a little weird and hard. A smaller environment, more like a community, has helped me a lot to succeed in class and in the program." 
At Radford, Rios became involved in the International Student Affairs Council, which hosts events for international students and provides American students the opportunity to learn about other countries. 
"It creates this bond between international students and American students," he says. 
Being an international student during the COVID-19 pandemic brought on its own set of challenges and uncertainties due to travel restrictions. 
"It was hard being away from home and everything," says Rios. "But I am thankful that I had some family here with my fiancée because she is from the United States. It was not easy, not being close to my family during that time, but having her and her family helped me through." 
Outside of his involvement in student organizations, Rios worked as a motions graphic intern for the athletics department. 
Additionally, he currently serves as a graduate assistant for Dr. John Brummette, a professor in the School of Communication at Radford. Alongside another graduate assistant, the team is working to develop a Social Media Analytics and Research Technology (SMART) Lab. 
"It has been both a life experience and learning experience," says Rios. "I really did not know much about this subject before working on the lab. It has been nice learning about softwares, learning how to analyze data and see how social media data can be really helpful for research but also for companies outside of research or academia." 
Set to graduate in May, Rios aims to enter the area of social media in sports. Despite ties to swimming, he is open to any opportunity within the sports sector.  
After being named as one of Diverse's Rising Graduate Scholars, Rios has experienced a newfound confidence.  
"It is an experience to come to the U.S., attend college and then go on to earn a master's degree," he says. "To build up a life through that, this recognition is huge for me …. It is enough reassurance that I am doing the right thing and I am able to hopefully help others on their way as well."   
Vinicius Rios   

Institution: Radford University

Graduate Program: Strategic Communication Master's Program

Education: B.S., Business Management, West Virginia University Institute of Technology

Mentor: Dr. John Brummette, Radford University

 
This article originally appeared in the March 18, 2021 edition of Diverse and is one in a series of profiles about this year's inaugural class of Rising Graduate Scholars. Read the rest of them here.