In an effort to address the dearth of teachers in the rural schools districts across South Carolina, the University of South Carolina (UofSC) College of Education held discussions over the last few years with the Center for Teaching Quality (CTQ), a non-profit, around ways to address the crisis.
At the beginning of the 2020-2021 school year, around 700 teaching and service positions remained vacant within the state of South Carolina. Between the 2019-2020 and 2020-2021 school year, 6,000 teachers did not return, according to the Center for Educator Recruitment, Retention and Advancement (CERRA).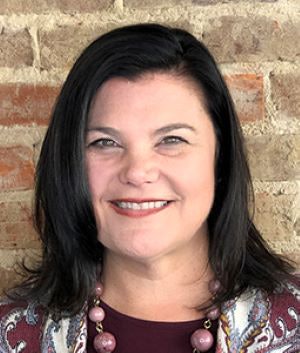 Beyond the vacancies, there is also a lack of education graduates across the Palmetto State. In 2019-2020, the number of South Carolina students who graduated with a bachelor's degree and teacher certification eligibility dropped to 1,700 graduates, CERRA reported.
In 2020, UofSC and CTQ took action to fill teaching gaps through the establishment of the Carolina Collaborative for Alternative Preparation (CarolinaCAP).
"We are able to help these small school districts who don't have a lot to offer in terms of proximity to shopping and housing and restaurants," said Dr. Cindy Van Buren, assistant dean for professional partnerships at UofSC. "They are in very rural pockets of the state. We are able to help them hire some folks from their own community to teach in their schools."
By partnering with 14 school districts across the state, CarolinaCAP allows bachelor's degree graduates in education to start a position in the classroom while earning certification training. In addition to completing micro-credentials, candidates also earn six hours of graduate credits from UofSC.
Certification area offerings include middle level science, middle level math, secondary biology, secondary chemistry, secondary physics, secondary math, early childhood education and elementary education. This August, CarolinaCAP will also begin offering certification in special education.
Due to the pandemic, CarolinaCAP was forced to launch fully online. However, there are potential plans for a hybrid model. To be eligible to participate in the program, applicants must hold a bachelor's degree, a minimum 2.5 GPA and verification of passing PRAXIS II subject area assessment scores.
Since its launch in August, two candidates have been selected as First Year Teacher of the Year for their schools. Among the 50 current participants, 80% identify as Black and 18% are male. Additionally, all of the candidates work in schools where 71% to 92% of the student population are eligible for free and reduced lunch, according to CarolinaCAP's Quarterly report.
Voorhees College, a small historically Black college in South Carolina, recently announced plans to participate in the CarolinaCAP partnership.
"Having Voorhees become one of those partners and help us all think about their recruitment and support pipeline and what we can do to retain these teachers is simply going to make the work stronger and make these partnerships much stronger…," said Dr. P. Ann Byrd, president and partner of CTQ. "There has never been a more important time for us to think about recruiting and preparing teachers to serve students here in this state."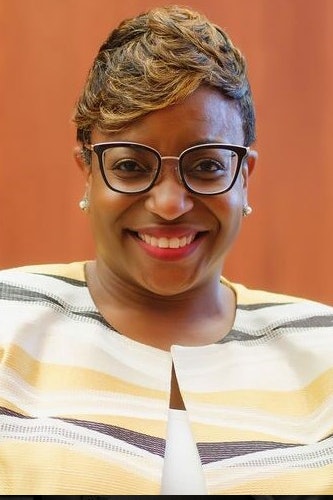 With a continued goal of diversifying the teaching workforce, Dr. Damara Hightower Mitchell, interim provost and vice president for academic affairs at Voorhees, felt that CarolinaCAP would be the best next step for the institution.
"It is not just that we want people who want to be teachers," she said. "And it is not just that we want people who are of color who want to be teachers. We want people who are committed to creating equitable learning outcomes."
Mitchell, who is also the executive director of Voorhees College Center of Excellence for Educator Preparation and Innovation, predicts teacher shortages are due to enrollment barriers within teacher education program such as standardized testing. Additionally, the field lacks competitive salaries.
Another challenge, she said, is that being a teacher involves serving both the students and the community.
"We know that most teachers generally live very close to the areas in which they teach," she said. "So not only is this a career decision, but it is truly a commitment to a lifestyle. One of the reasons that we think CarolinaCAP is showing so much promise is because it is truly designed to recruit community members to serve and teach in the communities in which they are living."
Beyond CarolinaCAP, other ways to reduce teaching shortages within the state involves investing in teaching retention models, said Van Buren.
Currently, on average, it costs a district around $18,000 to lose a teacher and rehire. This equates to the state losing around $11-12 million dollars a year in teacher turnover. However, a teacher can be retained for around $2,500 a year, Van Buren said.
"You can recruit all the teachers you want to and if they leave within three years, it's financially expensive," said Van Buren. "It costs money when that happens. But it is also expensive when you think about student achievement. If you are the child who has a new teacher year after year after year, it is going to affect your learning."
Sarah Wood can be reached at swood@diverseeducation.com.