Founded in 2019 by then college sophomore Michael Piña, the nonprofit Central Valley Scholars has been providing scholarships to disadvantaged students in California's Central Valley, reports The Modesto Bee, which shares Piña's own story as queer student from a low-income family.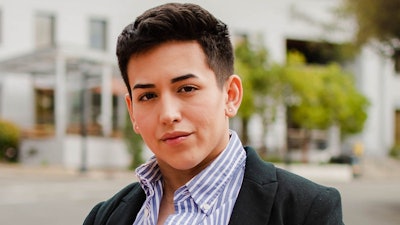 According to the Bee, Piña's nonprofit awards six scholarships totaling $12,000 to students based on identity, with scholarships available to those who are undocumented, first-generation, mentally and/or physically disabled, Black or identify as LGBTQIA. One recipient also receives an a $3,000 "Inspire Award."
The nonprofit, according to the Bee, also offers three programs: the Themtorship program, which provides one-on-one college prep and mentoring to first-generation, undocumented and Black students; the Black Empowerment Program, in which Black students can "learn about themselves, network and express who they are through art and culture"; and a Community Health Scholar program, which provides a six-week summer research experience.