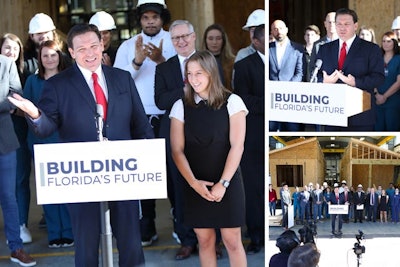 Four community colleges in Florida have been selected as part of Gov. Ron DeSantis's aim to boost workforce programs called "Building Florida's Future."
$10 million will be given to these four schools to develop career and technical charter high schools. Students who attend can graduate with their high school diploma, a technical certification, and an associate's degree in a science, technology, engineering or mathematics field (STEM).
Tallahassee Community College (TCC) President Dr. Jim Murdaugh expressed his excitement for the program. Leon County Schools Superintendent Rocky Hanna said he was concerned about the redirection of tax funds away from local public schools.