Lenora Miller Green, a longtime leader at the Educational Testing Service (ETS) passed away last week. She was 65.
Green spent 37 years working at ETS which allowed her to fulfill her life purpose for higher education and helping others. She was a founding executive in creating the ETS Center for Advocacy and Philanthropy (CAAP). She focused CAAP's mission on using social investment and advocacy programs to mitigate challenges in higher education faced by disadvantaged groups by identifying, supporting and helping national, regional and local organizations that advance quality and equity in education.
Green served on a number of community education boards including Young Scholars' Institute of Trenton, New Jersey; the National Urban League's Advisory Council on College Access and Success; the Advisory Board of the Association of Public and Land-Grant Universities' Office for Access & Success; the National Advisory Committee for the College Board's A Dream Deferred Conference, the Board of CASA (Court Appointed Special Advocate for Children) of Mercer and Burlington Counties, New Jersey, Advisory Council of Parents Step Ahead, the Board of Mercer County Community College, the Princeton Mercer Regional Chamber of Commerce and the Education Law Center of New Jersey.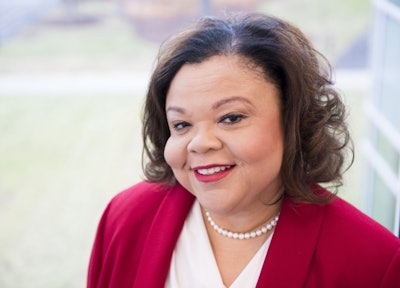 Green earned her Bachelor of Arts degree in Spanish Language and Literature from Douglass College in 1978, then an all-women's liberal arts college affiliated with Rutgers University.
In 2012, Green was selected by Diverse: Issues In Higher Education as one of our top 25 influential women nationally who are making a profound difference in higher education. She was also the 2016 recipient of the Princeton YWCA's Tribute to Women award which honors women of excellence who have made significant contributions in their areas of work and community. In 2017, she received the Circle of Achievement Education Award from the African American Chamber of Commerce of New Jersey.
Green retired from ETS as executive director in October 2021.
A walk-through viewing will be held on Friday, February 18, 2022, from 9:00am until 10:45am, with service for family and friends starting at 11:00am at Campbell Funeral Chapel, 1225 Calhoun Street, Trenton, NJ 08638. Interment will follow at Ewing Cemetery, 78 Scotch Road, Ewing Township, NJ. Services are entrusted to the Campbell Funeral Chapel, 1225 Calhoun Street, Trenton, NJ. In lieu of flowers, the family asks that memorial contributions be made in Lenora Green's memory to: The Father Center of New Jersey, 1 West State Street, 5th Floor, Trenton, NJ, 08608, thefathercenter.org, and/or Life Pieces to Masterpieces, Inc., PO Box #15127, Washington, DC 20003, lifepieces.org.