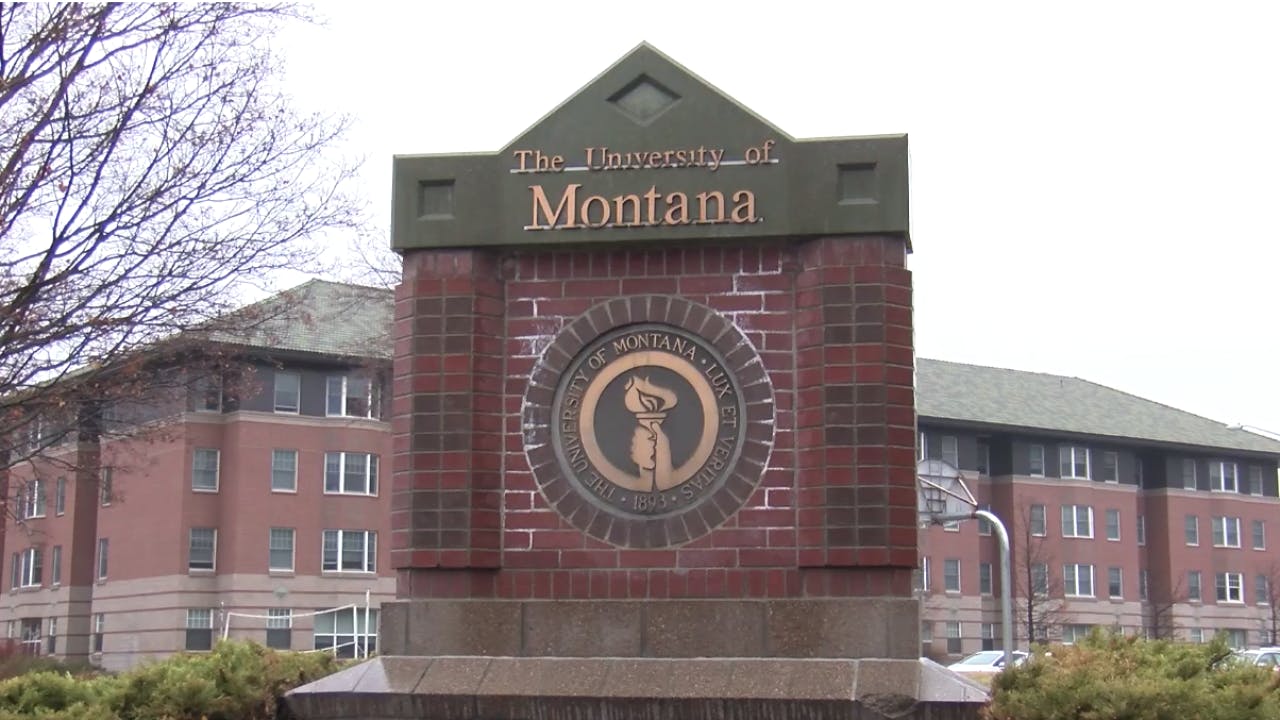 Photo by: Russ Thomas/MTN News
The University of Montana campus in MissoulaStudents at the University of Montana (UM) are calling for the resignation of Dr. Clayton Looney, Poe Family Distinguished Faculty Fellow and professor of management information systems. Looney used the n-word and made racist remarks in private communications last year.
In previous statements, Looney has said his text messages containing racist comments about Muslims and others have been taken out of context.
The Associated Students of the University of Montana (ASUM) have twice passed a resolution in favor of his resignation. Student Senator Lauren O'Neill, one of the authors of the resolution, said that Looney "has no regard for the safety or well-being of the students that he teaches."
Former student Ajaysia Hill first took copies of Looney's texts to the UM Office of Equal Opportunity and Title IX. The UM investigation decided the comments were a "non-workplace issue."
"The racist words used by a university employee are reprehensible," said UM spokesperson Dave Kuntz. "As a state agency, while we cannot take employment action based on these specific, private comments that were made to a family member, we can and will continue to collaborate with UM students and employees to address and work to eradicate racism in all its forms."