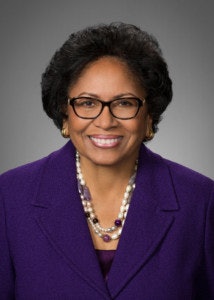 Prairie View A&M University (PVAMU) President Dr. Ruth Simmons, who earlier this year announced her intention to step down, has decided to stay on at the university as a professor and continue to help with fundraising and research partnerships, according to the Texas Tribune. Simmons will also create and head a higher education leadership program, focusing on women and people of color to build diversity in academic administrations.
Texas A&M System Chancellor John Sharp said this is the "perfect solution" for Simmons, "enabling her to devote time to her special interests and continue to play a leadership role."
Simmons said she always planned on continuing her involvement with PVAMU, the Historically Black College and University (HBCU) about 50 miles northwest of Houston. During her tenure, she increased donations by 40%, and the institution was given $50 million by MacKenzie Scott in 2020.
"I'm paying back for all the help I got as a young person," she said. "The people who stopped and went out of their way to help me and to give me advice. I could never have done what I've done if they hadn't taken the time to do that."
As professor at PVAMU, she will be free to lecture or collaborate outside of departments. While her classes are not yet known, Simmons said she may teach leadership courses in PVAMU's business school.