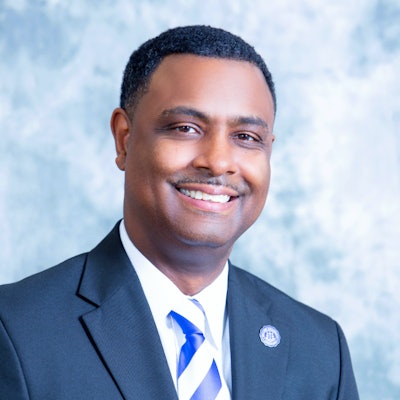 The United Negro College Fund (UNCF) has selected Dr. Marc A. Barnes as their next senior vice president of principal gifts.
Since 2013, Barnes served as Dillard University's vice president for institutional advancement. Dillard is one of UNCF's 37 Historically Black Colleges and Universities member institutions. In his new role, Barnes will work directly with Dr. Michael L. Lomax, president and CEO of UNCF.
"[Marc] joins us at a pivotal moment as we work to expand our mission beyond scholarships, to strengthen the institutions themselves, and to uplift the entire HBCU educational system," said Lomax. "Marc's significant fundraising experience, knowledge of the landscape, relationships with HBCU leaders, and intense discipline will be enormous assets to UNCF as we move into our exciting new chapter."
Barnes will begin at UNCF on June 1.