Dr. Joseph L. Jones, a political scientist, has been tapped as the next president of Arkansas Baptist College (ABC) — a small, private historically Black college located in Little Rock.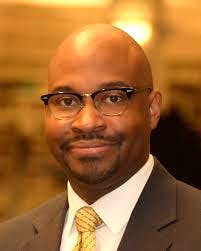 Jones, 39, who is currently a visiting professor of political science at the University of Arkansas at Pine Bluff, was the founding director of the Social Justice Institute at his alma mater, Philander Smith College.
A graduate of the prestigious American Council on Education Fellows Program — which trains academics to assume leadership positions within the academy — Jones made it no secret that he wanted to someday be a president of an HBCU.
"I want to be a college president," he told Diverse in 2014, shortly before interviewing for the presidency of Philander Smith College. The trustees ultimately selected Dr. Roderick Smothers. "I want to take the reins of an institution and help push it forward."
Jones, who will begin his new post on September 1, will replace Dr. Fitz Hill, who served as president for more than a decade and will become the executive director of the Arkansas Baptist College Foundation.
Hill, 52, carved out a national reputation for himself as the head football coach at San José State University from 2001 to 2004.
Jones received a bachelor's, a master's and a doctoral degree from HBCUs and has spent his career working and teaching at Black colleges.
"The trustees are delighted that Dr. Joseph L. Jones has accepted our offer to serve as 14th president of Arkansas Baptist College," said Beth Gladden Coulson, chair of the school's Board of Trustees, who added that the selection of Jones was unanimous.
"In addition to his impressive credentials is his teaching and administrative experience he has gained at four other HBCU institutions. Dr. Jones has become a serious student of higher education leadership … and will serve the institution well, as the College continues to realize its historic and current mission under Dr. Jones' capable leadership."
ABC has had its share of fiscal and accreditation challenges. In 2014, faculty and staff complained that they were forced to work for more than a month without receiving paychecks. Students also staged protests outside of the president's office that same year after there was a delay in the receipt of federal financial assistance from Washington, D.C. As a result, many went without books, grants, scholarships and federal loans.
But the institution, which has about 900 undergraduate students, has steadily been making progress. In 2015, the college graduated its largest class in the school's history.
"Things are turning around right now," said Jones in an interview with Diverse.
He said that his interest in social justice aligns with the mission of the college, which was founded in 1884.
"This is huge for me," said Jones who hopes to raise the school's profile. "It's always been an aspiration of mine to be a president of an HBCU. Arkansas Baptist College is an anchor institution in Arkansas and I look forward to working with the faculty, staff and students to continue on with its mission."
Jamal Eric Watson can be reached at jwatson1@diverseeducation.com. You can follow him on Twitter @jamalericwatson.