The Biden Administration has won praise for its application for student loan forgiveness. The form for up to $20,000 of debt relief is fast and simple, and almost 26 million people have already applied. But the rollout has almost entirely excluded one of the groups of people most in need of debt forgiveness—the incarcerated.
The federal government does not keep statistics on how many student borrowers are in jails and prisons, but experts estimate that the number is as high as 250,000. These incarcerated borrowers face major difficulties paying their loans. While deferment, forbearance, and income-based repayment options exist, they require navigating bureaucracies and paperwork, for which people who are preparing for prison may have little time or wherewithal. Once inside, the incarcerated typically earn far below minimum wage, if anything, and often have little means of making their payments.

"Almost every borrower who's incarcerated that we've come across has been in default," said Amber Saddler, counsel for Student Borrower Protection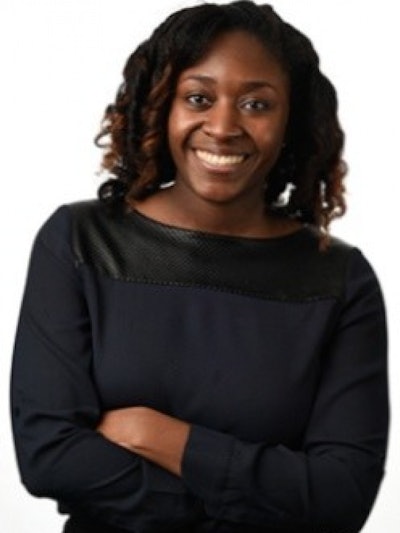 Center. "And the consequences of default are enormous.
"It makes it more difficult to find employment. It can make it more difficult to find housing. And these are things we know that incarcerated people struggle with anyway," said Saddler.
"When people come home and that debt is still waiting for them, it impedes their ability to do what we want them to do, which is become productive citizens," said Stacy Burnett, manager of the JSTOR Access in Prisons Initiative. "It's a huge social problem if you're locking them out of this relief."
But locked out is just how many incarcerated Americans are finding themselves when it comes to accessing the application for debt relief. This is partially because of one of the very factors that has made it so easy for people on the outside—it's online.
"Incarcerated people don't have access to the internet at large," said Burnett.
States that permit their inmates to go online at all only allow access to limited systems for sending messages or downloading approved media. The wider web, including the debt forgiveness application, is off-limits.
Several weeks after the application's online release, a paper version was added. But there are still barriers to access. The paper application can only be accessed from the website, so an incarcerated borrower would have to ask a person on the outside to download the application and mail it to them. However, according to the Prison Policy Initiative, an increasing number of institutions don't allow physical mail, giving the incarcerated digital copies of what was sent to them. Others restrict incoming mail to postcards. Postage can also be prohibitively expensive for inmates—sometimes a stamp is equivalent to a day's work.
But there's a further problem: getting the application could be against prison regulations. According to Burnett, prisons often have rules against inmates receiving and transmitting documents with their own personal information—including their social security number, which the loan forgiveness form requires. The aim is to prevent identity theft, but the effect is to make applying for debt relief risky—if the application is found in the incoming mail, it might never reach the intended recipient, and if a completed form is spotted in the outgoing mail, the sender could be disciplined.
Additionally, the application does not ask for a physical address, only an email address, to which the incarcerated are unlikely to have access. This means that there's no way for the government to get directly in touch with incarcerated borrowers if there are any issues with the application or to ask for additional information.
The U.S. Department of Education did not respond to a request for comment.
Saddell argues that student loan relief should require no application at all—that incarcerated borrowers should have their qualifying debts forgiven without having to do anything.
"The Department of Education has or is able to procure all of the information they need about borrowers who are incarcerated and can just pull those levers on its own," she said. "[The Department] is in a much stronger position to make sure that the right people are getting what they are entitled to than if incarcerated borrowers are responsible for doing all of these things."
But the political will to automate the process might not be strong enough.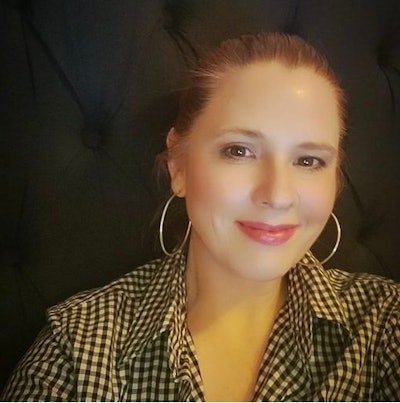 Burnett says that an ideal solution would be for states to white-list the application website so that the incarcerated can access it and to suspend rules against transmitting personal information for the application. Burnett has been in touch with Securus, a company that provides digital services for the incarcerated in over 35 states, about this, but it may take months.
"Even though some states have started [the white-listing process], it's a low priority item for them," she said.
For Burnett, the situation represents another example of how incarcerated people are overlooked when programs are designed and policies are made.
"When systems are built, they are built by people who have not experienced these barriers," she said. "They don't understand that the system that they're building is leaving people behind. They don't understand how to reach the people who need the help the most. I think that's the core problem."
It's an oversight with potentially lasting consequences.
"[Loan forgiveness] could be life-changing and positive in a way that we don't often associate with incarcerated people because 95% of them are coming home," said Burnett. "The ability to have a clean slate financially is going to encourage them to continue their education. And if their peer group changes to a college campus, they are surrounded by achievers. They're removed from a lot of those preconditions in society for impoverished people that are progenitors of crime. And this is good for all of us."
Jon Edelman can be reached at JEdelman@DiverseEducation.com.