The Board of Trustees of State Institutions of Higher Learning has placed Jackson State University (JSU) President Thomas Hudson on administrative leave with pay, effective immediately.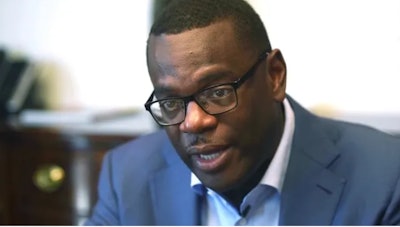 In January, Hudson received a "no confidence" vote after a committee determined Hudson and his leadership had exhibited "a continuous pattern of failing to respect shared governance, transparency, accountability, and have worked outside of professional norms that have broad implications for the campus climate, the reputation of Jackson State University, and the university's commitment both to providing a high-quality education and to carrying out its mission of a commitment to excellence. The faculty senate remains intent to advance the concerns of the faculty and expresses a continued willingness to engage in any forum to yield remedy to the issues shared by its body."
Dr. Elayne Hayes-Anthony, chair of the JSU department of journalism and media studies, has been named temporary acting president, effective immediately.
Hayes-Anthony was previously communications professor and chair of the department of communications at Belhaven University; assistant superintendent of public information for the Jackson Public School District; and spokesperson for the Jackson School Board.
The broadcast journalist was also the first African American female news anchor on WJTV Channel 12.
Hayes-Anthony holds a B.S and a master's degree from JSU, and a Ph.D. in organizational communication broadcast law from Southern Illinois University.