After the U.S. Supreme Court struck down President Joe Biden's student loan forgiveness program last month, he vowed that his administration would not give up the fight, swiftly announcing plans to offer debt relief under an alternative authority, the Higher Education Act of 1965.
Unlike Biden's initial plan, which was accomplished by executive order, his second effort requires a process known as negotiated rulemaking, in which stakeholders get a chance to negotiate potential regulations. That process kicked off Tuesday, as the Department of Education convened a virtual public hearing to get feedback on loan forgiveness efforts. (The department is also accepting written comments through July 20th, of which it has received nearly 13,000 by Tuesday afternoon.) This information is meant to help the department ensure that as many perspectives as possible are included among the negotiators and to help shape the eventual regulation.

The hearing began with a statement by Undersecretary of Education James Kvaal, who touted the Biden administration's other recent efforts to relieve pressure on borrowers and promised not to stop working for them. He pointed to the speed with which the hearing was arranged, less than three weeks after the Supreme Court's ruling, as evidence of the administration's seriousness. Then, the spotlight turned to the roughly 50 private citizens, advocates, and representatives of other organizations, who were given four minutes each to speak during the hearing's four hours.
Those arguing in favor of loan cancellation vastly outnumbered those speaking against it, of whom there were only two. Many of those urging forgiveness were young borrowers, speaking on behalf of themselves. They said that they had been given the message that higher education was the way to prosperity, only to find that the rug had been yanked from under them when they were left with debts that they could not pay based on their wages. Several discussed having balances soar far past the amount that they initially borrowed.
"They're leeching the blood from us," said a borrower named Lisa Jones. "It feels like I'm being punished."
John Smith, another debtor, compared his debt to an albatross around his neck mixed with indentured servitude.
The borrowers were joined by representatives of pro-forgiveness organizations, including the Student Borrower Protection Center; the Debt Collective; and We, the 45 Million, as well as outfits like the New York Legal Assistance Group, the Institute of Student Loan Advisors, and Rise. They argued that any new forgiveness effort should include all the borrowers who would have received relief from the initial plan, which would have forgiven $10,000 for those earning under $125,000 and $20,000 for Pell Grant recipients. Some thought that the new plan should go further, with suggestions including forgiving $50,000 of debt and, from a few borrowers, forgiving all student debt. Several speakers said that Parent PLUS loans and graduate school loans should be included.
Others focused on the negotiated rulemaking process itself. Thomas Gokey, a debtor and organizer the Debt Collective, who was speaking on his own behalf, said that the negotiating sessions over the rule should be held virtually, to make it easier for the public to engage and to reduce the chances of negotiators ganging up on and bullying each other. He said that it was important that all kinds of borrowers be on the committee, including women, borrowers of color, borrowers from HBCUs and other MSIs, borrowers who are in default, older borrowers, borrowers who don't have a degree, single parents, borrowers with disabilities, and those who have paid off their loans.
Rep. Maxwell Frost, D-Fla., the first congressperson to be a member of Generation Z, also took time to speak. He said that student debt relief is one of the top issues that his office hears about from constituents and urged the Biden administration to fight to keep the terms of the program as they were originally announced.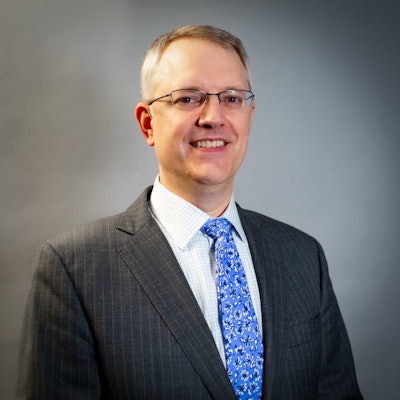 On the other side, Mark Chenoweth of the New Civil Liberties Alliance argued that any plan for broad debt relief using the Higher Education Act would be "pulling a wooly mammoth out of a statutory mousehole." He said that a vote of Congress would be required for debt forgiveness and that there would inevitably be people or organizations with the standing to sue over Biden's unilateral actions.
Karen Harned of the Job Creators Network described the proposed relief as "just a band-aid" that wouldn't fix the underlying problem of skyrocketing tuition.
"We're going to be back here in five, ten, fifteen years, doing this once again," she said.
Many advocates of forgiveness said that they hoped that the Biden administration would act quickly. But in the world of negotiated rulemaking, speed is relative. The next step is for the Department of Education to figure out which kinds of stakeholders will be included in the negotiations and to put out a call for nominations. This is expected to take between several weeks and a month. The stakeholders will then negotiate over a period of months, after which a Notice of Proposed Rulemaking will be issued. Then there is public comment and final revision of the regulation. It is considered unlikely that a rule will be ready by November, the deadline for it to go into effect in July 2024.

Jon Edelman can be reached at JEdelman@DiverseEducation.com