Victor Santos, an immigrant from Brazil and co-founder of the finance app Airfox, faces uncertainty about his status in the United States under President Donald Trump's administration.
At the age of 12, originally on a business trip with his parents, Santos arrived in the United States. His family stayed in San Francisco and Santos eventually attended the University of California, Berkeley.
After graduating in 2013, Santos worked at Google for one year, where he found his future Airfox business partner, Sara Choi. Under the TechStars program, which aims to help entrepreneurs launch their companies, Santos moved AirFox from California to Boston, Mass. in 2015.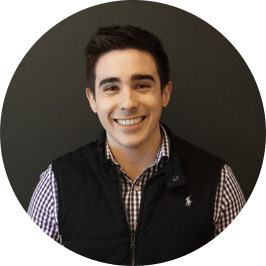 The idea for Airfox, which helps extend critical financial services to billions of unbanked and underbanked people in emerging markets around the globe, stemmed from Santos' experience as a Deferred Action for Childhood Arrivals (DACA) recipient. He said he wanted to help under-served populations.
"My co-founder and I are both extremely passionate about bringing financial inclusion and doing something good for the world instead of just making profits," said Santos. "We wanted to start a start-up that provided something valuable to many users."
Due to his work with Airfox, Santos was named in Forbes magazine's "30 Under 30" list for social entrepreneurs. AirFox has provided jobs for a number of people in the Massachusetts area and recently held a $15-million ICO for a total funding of $16.5 million, according to Forbes.
An ICO is an initial coin offering, a newer crowdfunding method in the Blockchain and cryptocurrency industries.
Though Santos has been in the United States for more than a decade, he still doesn't feel accepted.
"I've been paying taxes and doing everything in this country and it still kind of feels that the country doesn't welcome me," said Santos. "It's kind of sad because from an identity and psychological perspective, I feel like I'm American more so than Brazilian."
As a DACA recipient, Santos is restricted in terms of travel – he is not allowed to leave the country – and some other liberties. He believes it is "too risky" to travel back to Brazil under Trump's administration because tougher border enforcement may not allow him to re-enter.
President Obama created the DACA program by executive order after inaction by Congress to reform immigration laws. Trump rescinded the executive order — which had allowed millions of non-citizen immigrants, mostly children brought to the U.S. illegally by their parents, to avoid deportation – calling the program executive overreach and unconstitutional. He gave Congress a deadline to address the issue of DACA participants, and Congress has not acted. The issue is being litigated in federal courts.
"All these people want to do, people like us, is to be a part of the American economy and to have some of the same rights that a permanent resident would have," said Santos. "I don't think that is too much to ask."
Santos said he lives in constant fear of being forced to leave the United States. If DACA ends up being terminated, "that could potentially give me a 90-day notice to leave the country," said Santos. "It's like purgatory, immigration purgatory."
Sarah Wood can be reached at swood@diverseeducation.com.