Although students, job seekers, and career changers are optimistic about the growth of STEM jobs and believe that digital credentials are useful, many have low awareness of the opportunities that are available, according to a report commissioned by IBM and conducted by Morning Consult.
The report revealed survey data taken at the end of 2022 from over 14,000 people at different phases of their career journeys across the world, in countries including the U.S., India, and Brazil. Two-thirds of respondents said that they thought that STEM jobs across industries would increase over the next decade, and half said that they were interested in pursuing one. Over 80% of respondents have plans to build their skills in the next two years, and three-quarters agreed that digital credentials were a good way to supplement traditional education.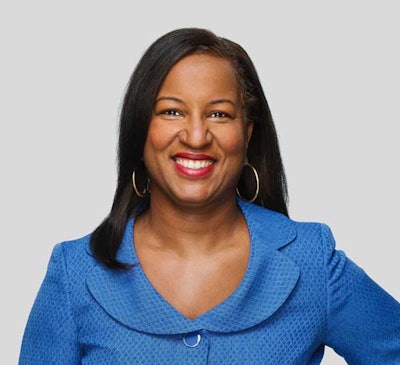 However, 64% of the career changers polled were not familiar with STEM jobs and many respondents were unsure which careers were even considered STEM. 61% believe that they don't have the right degree for a STEM job, and 40% said that the greatest barrier to professional or technical skill development is that they don't know where to start. Finances were also a concern: 60% listed cost as a barrier to professional or technical skill development, and 62% worried that they wouldn't be able to find a STEM job that pays enough to support them or their families.
"There are many misconceptions about what's needed to pursue a rewarding and lucrative career in today's rapidly advancing workplace," said Justina Nixon-Saintil, chief impact officer at IBM. "This is why we must raise awareness of the breadth of science and technology roles that exist across industries."
In order to address these issues, IBM announced the creation of 45 new IBM SkillsBuild partnerships, collaborations with organizations that will provide free online training and credentials in STEM subjects including cybersecurity, data analysis, and cloud computing. In addition to the online training, the partnerships involve support from community experts who lead project-based learning and who can connect learners with career opportunities. Many of organizations who will partner with IBM have a focus on groups that are under-represented in STEM, such as women, ethnic minorities, and low-income individuals. The collaborations will span the globe, but 11 will be based in the United States, including at The Wond'ry at Vanderbilt University, MomRelaunch, and CompTIA, a top IT industry trade association.
"Technology training can have a transformational effect on a person's life, said Nixon-Saintil. "Together with out IBM SkillsBuild partners, we're highlighting the many pathways that exist for underrepresented communities to pursue futures in tech."