The U.S. Department of Education (ED) has awarded 28 new three-year grants — a $35.3 million total — through the Alaska Native Education (ANE) program to support projects aimed at addressing educational needs of Alaska Native children and adults.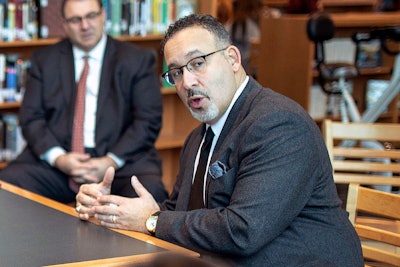 "I am excited to announce 28 new Alaska Native Education program projects, which will help better meet the needs of Alaska Native students at this critical moment and continue to strengthen the relationship between the Department and Alaska Native Organizations," stated Dr. Miguel Cardona, the U.S. secretary of education. "Every Alaska Native student — in rural and remote villages, in regional hubs, and in urban centers — should have access to high-quality and culturally responsive educational opportunities. These projects help fulfill that obligation by supporting existing partnerships between students, families, schools, and Alaska Native Organizations."
Recipients include Alaska Pacific University, Bristol Bay Native Corporation Education Foundation, Clare Swan Early Learning Center, Klawock City School District, Knik Tribe Inc., and the Sealaska Heritage Institute.
Recipients can use the money for activities such as program development; student enrichment programs in science and mathematics; educator training and professional development; and early childhood and parent outreach.