The California Student Aid Commission has launched a new program to help people who lost their jobs amid the COVID-19 pandemic's fallout.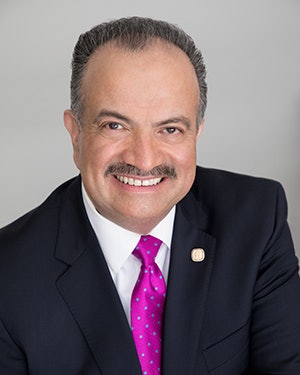 The Golden State Education and Training Grant Program gives grants to returning adult students who could benefit from new career skill training.
"The Golden State Education and Training Grant Program is a win-win proposition for students and for the regional and State economy," said Dr. Francisco C. Rodriguez, chancellor of the Los Angeles Community College District. "This transformational investment will support displaced workers to reenter the workforce, preparing workers and students for today's and tomorrow's in-demand jobs that lead to living wage employment."
Those eligible may be given $2,500 for reskilling, up-skilling, and education to return to the workforce. The program uses a separate financial aid application.
Eligibility requirements include: having lost a job due to the pandemic; not being able to find an equivalent job since; not being enrolled in an education or training program at the time of job loss; meeting income and asset requirements associated with the Cal Grant A eligibility; being enrolled in a qualified education or training program, including at any California community college, California State University, or University of California.
"One of the most harmful myths in education is this idea that at some point your brain stops learning, your skills stop building, and your heart stops dreaming," said Ben Chida, chief deputy cabinet secretary in the office of California Gov. Gavin Newsom. "Most educational journeys are long, and winding, and complicated … so we have to honor and value the proposition that it is important to be a lifelong learner — and that's what the Golden State Education and Training Grant program is about."