Garry Moore has been appointed Bluefield State University's first chancellor.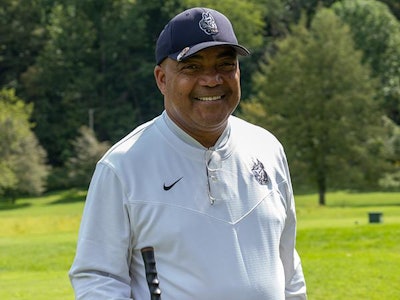 Moore is pastor of Scott Street Baptist Church in Bluefield, W.Va., and former mayor and member of the City of Bluefield Board of Directors. He was also a member and chair of Bluefield State's Board of Governors.
"After years of significant and sustained decline, Bluefield State has been transformed. There is now new life, new breath, and new energy at Bluefield State," Moore said. He noted to how the school became a university and how it restored student housing after a half-century absence as well as its financial health improvement and student enrollment and diversity growth.
"We will engage with our diverse local, regional, and national population," Moore said. "Bluefield State University is, by designation, a Historically Black College and University. We haven't used the diversity of our community enough. With a minority population of 23%, Bluefield is the most diverse city per capita in the state of West Virginia. We need to take our 'HBCU-ness' to another level."
Moore aims to reach out to alums, the city community, and others to help the school grow.
"Bluefield State has graduated many people who can serve as intermediaries to reach other people of significant means, people with whom we can share the inspiring story of Bluefield State," Moore said. "Their support and insight can really benefit the University."