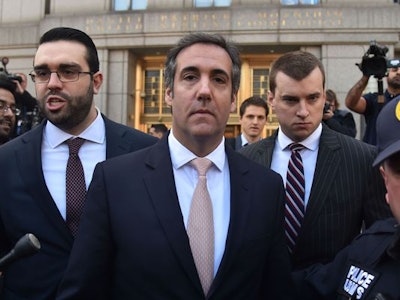 Michael Cohen, President Donald Trump's former personal lawyer, plead guilty on Tuesday to breaking campaign finance laws and committing tax evasion.
According to legal observers, at least one of the campaign finance crimes Cohen committed appeared to be connected to the $130,000 hush money payment to porn actress Stormy Daniels, who has made several claims that she had sex with Trump while he was married.
Cohen is likely to spend several years in prison, according to legal experts.
In efforts to persuade his supporters that he wasn't involved with Cohen's legal battle, Trump distance himself from Cohen in an interview with FoxNews in April.
"Let me just tell you that Michael is in business," said Trump. "He's really a businessman at fairly big businesses, I understand. And I don't know his business, but this doesn't have to do with me."