College students in three states and five Indiana communities are scrambling to get their education on track and their money back, NBC affiliate station WTHR reported.
Without warning, Indianapolis-based Harrison College closed campuses in Anderson, Columbus, Evansville, Fort Wayne and Terre Haute, as well as in Ohio and North Carolina.
Answers are hard to come by. No one answered the phone at the downtown Indianapolis campus on Monday. Students, stunned and angry, met with college representatives in search of information and direction.
Nikki Moore left feeling heartbroken.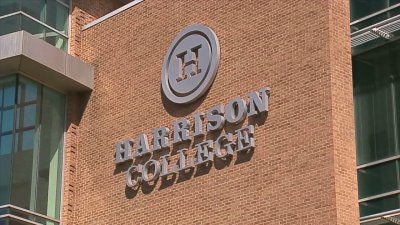 "I was lied to by people who promised me a future," she said. "It was pretty much stripped away from me."
Heather England was beginning her second semester.
"I'm 38," England explained. "I just started now going back to school and now I am stuck."
The 116-year-old Indianapolis-based for-profit college announced the closing in a news release that provided no explanations. Workers at the college received a memo Monday saying their health care plan was terminated as of last Friday.
Meanwhile, nearby Anderson University has offered to help students transfer as many credits as possible. College officials said tthe Office of Admissions at AU will review all credits earned so far to help Harrison students carve out a path to graduation at AU. Transfer students who study on campus may be eligible for scholarships up to $14,000 annually.