The School of Arts and Sciences' College of Liberal and Professional Studies (LPS) at the University of Pennsylvania has announced it will create an option for students to pursue a bachelor's degree at the institution online, beginning Fall 2019.
The goal of the new program is to make Arts and Sciences education more available and affordable for working adults, Nora Lewis, vice dean of professional and liberal education at Penn Arts and Sciences' told Penn Today.
The new degree— to be called the bachelor of applied arts and sciences (BAAS) degree—is centered on connecting a liberal arts education to successful career and professional outcomes.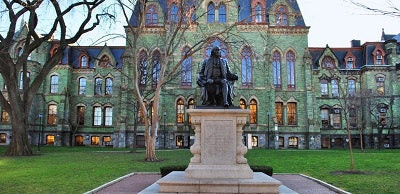 "This new degree is unique among our peers and places Penn at the forefront in creatively meeting the expanding need for adult education in the liberal arts," said Dr. Steven J. Fluharty, dean of the School of Arts and Sciences and Thomas S. Gates, Jr. Professor of Psychology, Pharmacology, and Neuroscience.
"I'm proud that Penn's innovative faculty are opening doors for more students to learn and to become empowered by education. In the United States today, only 30 percent of adults over the age of 25 have completed a bachelor's degree, and with this new initiative LPS is moving forward to meet this educational need."
The BAAS degree requirements are available almost completely online, outside of two on-campus practices created to fit the needs of working professionals.
Applications for the BAAS program are now open. More information can be found at https://lpsonline.sas.upenn.edu/.