St. Cloud State University has named one of its buildings after its first African-American graduate, Ruby Cora Webster, according to a story published on the Minnesota university's website.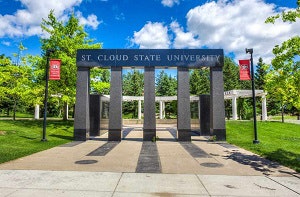 Webster attended the university, then known as State Normal School, in 1909.
Webster's children, grandchildren and other family members were present when Ruby Cora Webster Hall was unveiled this month. The building was formerly known by its street address, the 51 Building.
The name changed was recommended by a faculty member in December and implemented under the university's Non-Donor Related Naming Policy.