Beginning in spring 2019, college students at Lock Haven University (LHU) will have the ability to bring a pet dog, cat or some small caged animals to live with them in a pet-friendly residence hall on campus.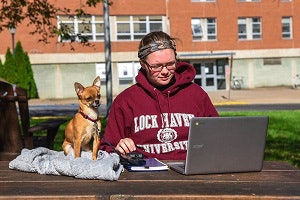 The pet-friendly dormitory will be LHU's North Hall and is the first of its kind in the Pennsylvania state college system, according to ABC affiliate WNEP16.
University officials hope that this new plan will encourage more students to live on campus.
"I think I will be less stressed. I'll be taking 18 credits next semester, but if I can find someone and say, 'Hey, can I play with your dog for the next 10 minutes?' It would be better," student Morgan Petrencsik said to WNEP16.
LHU will also have several events and classes that students can bring their pets to.