A day after two University of Oklahoma students made a blackface video that went viral, president Jim Gallogly announced that the students will leave the campus.
"This type of behavior is not welcome here and is condemned in the strongest terms by me and by our university," Gallogly said in the announcement. "This behavior does not reflect the values and principles of our university, our community and our state."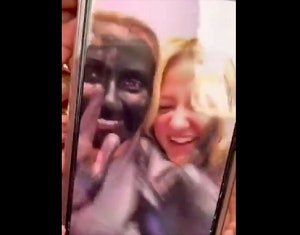 The video, posted on Snapchat, depicted a White female student applying Black paint on her face while using a racial epithet. She held her paint-covered hands to the camera, according to The Hill.
Another White female student was also seen in the video laughing next to her.
After initially being notified of the video, Gallogly said in a news release published on Jan. 21 that the university is "saddened and offended that even on the eve of such an important holiday for our nation we are reminded how far we have yet to come in the conversation about treating everyone with respect and dignity," referring to Dr. Martin Luther King Day.
"While students have the freedom of expression, the negative impact of such conduct cannot be underestimated. The students have offered to apologize in order to reflect their regret," he added.