The National Institutes of Health (NIH) has given a $12 million contract to the University of Illinois at Chicago (UIC) to continue its participation in the epidemiological Hispanic Community Health Study/Study of Latinos (HCHS/SOL). First launched in 2008, HCHS/SOL is a multi-site study created to locate specific diseases present within the Hispanic population, in addition to factors that could protect or harm a Hispanic individual's health. "This study is crucial because Hispanics/Latinos now comprise the largest minority population in the United States, and we need to know more about their unique health risks so that we can educate the community and prevent cardiovascular and other chronic diseases in this population as it ages," Dr. Martha Daviglus, director of UIC's Institute for Minority Health Research and principal investigator for the HCHS/SOL Chicago field center said in a statement.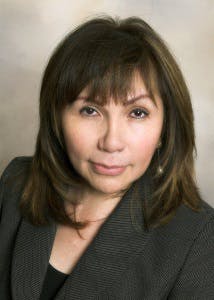 The NIH contract will support the third phase of the study, which will monitor a minimum of 80 percent of surviving participants to analyzes lifestyle changes such as diet and exercise, smoking; identify new diagnoses or risk factors; and confirm the acculturation to American society, according to Chicago PBS-station
WTTW
. Data found from this phase will be used to determine connections between lifestyle factors and other features from the screenings that occurred during phase one. The first phase collected data on the health issues, potential risks and lifestyle habits of over 16,000 adults aged 18-74 who live in Miami, San Diego, Chicago and the Bronx. The participants identified themselves as Cuban, Central American, Dominica, Puerto Rican, South American, Mexican or "other" Hispanic/Latino race or ethnicity. Phase two of the study consisted of researchers reexamining over 11,000 of the participants and collected data on diseases existing within the Hispanic community, such as asthma, diabetes, gestational diabetes and heart disease. Participants filled out questionnaires asking about their sociocultural, demographic and lifestyle habits and also endured a genetic analysis. University researchers plan to use the collected data to highlight the "Hispanic paradox" that says Hispanic individuals living in the U.S. tend to live longer than Whites despite their high rates of diabetes and obesity and low socioeconomic status. Two other NIH-supported studies involving HCHS/SOL participants will be conducted at the University of Illinois at Chicago campus. One will examine if physical activity habits predict peripheral artery disease and the other will try to identify changeable risk factors that contribute to dementia and Alzheimer's disease.