The Isabelle Farrington College of Education at Sacred Heart University will soon add a new doctoral program in educational leadership that will provide school leaders with social, emotional and academic leadership (SEAL) skills.
The Doctor of Education degree is the first doctoral program that the College will offer its students and is the first of its kind throughout the state of Connecticut, according to university officials. The program is geared for licensed and working educational leaders such as superintendents, curriculum leaders, principals and special education directors and seeks to find candidates who have informal educational leadership roles such as department chairs and instructional coaches.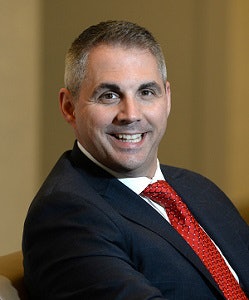 The degree program will provide doctoral candidates with the knowledge and skills needed to lead school communities from a whole-child perspective with class lectures, doctoral seminars and a capstone dissertation.
"We're going to teach these leaders to manage and lead in a social and emotional space," said Dr. Michael P. Alfano, dean of the college. "Not only will the administrators learn how to effectively manage curriculum, budgets and personnel, but they will learn how to handle trauma from a child's perspective and how to work with the classroom educator who is teaching that child."
After joining the Sacred Heart faculty a year ago, Alfano's desire to start a program to train school leaders with the tools to handle and prevent traumatic situations was important to accomplish.
"We want to really impact change," Alfano said. "This is very important."