Gregory Murphy, who was recently named police chief at California State University Northridge, began his new role on Jan. 7.
Murphy had served as the assistant chief of police at the University of California, San Diego. He has worked in several law enforcement positions in campus and municipal policing in addition to police training and standards oversight at the state level, according to CSUN Today.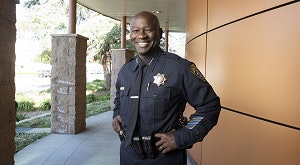 Midway through his undergraduate career, he realized that he no longer wanted to be an engineer. Murphy decided to join the U.S. Air Force and served for six years, specializing in missile systems and computer operations/programming. He also earned a bachelor's degree in computer science from Park University while serving in the Air Force.
Murphy then worked in the L.A. Police Department for 10 years before transitioning into higher education law enforcement.
One of Murphy's goals as police chief is to increase the use of technology within the department to accomplish community policing efforts, he said.
"I want to leverage the use of technology as a means to communicate with the community, as well as a tool to prevent, intervene and investigate crimes," Murphy added.