Officials from the University of Alaska (UA) are preparing for possible budget cuts from an amended budget from newly elected Gov. Mike Dunleavy set to be released on Feb. 13.
"There's a tremendous amount of uncertainty. We're holding our breath until Feb. 13," said University of Alaska president Dr. Jim Johnsen. "I do sense that along with K-12 and health care in the state, that we will likely be taking a huge cut."
In 2014, UA state funding was $378 million. That funding has since been decreased to $317 million and then increased slightly to $327 million last year, according to the Fairbanks Daily News-Miner.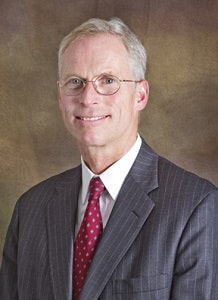 "I'm very concerned. We've already taken $195 million in cumulative cuts over the last five years," Johnsen said. "We've trimmed a lot. We've made a lot of hard decisions."
The university has let go more than 1,200 employees over the last five years, Johnsen added.
"I'm extremely concerned about the possibility of another huge cut. You don't absorb something like that," Johnsen said. "We have been absorbing these cuts, making decisions, trimming here, cutting there, but if it's a big number as it very well could possibly be, there's no way to absorb that."
State funding is particularly important for the University of Alaska Fairbanks (UAF) campus.
"The state's general fund provides for Fairbanks roughly a third of our budget," said UAF chancellor Dr. Dan White. "So, if there's a significant cut in that budget, that has a significant effect on our university here in Fairbanks."
However, if budget cuts do occur, the Fairbanks campus has an idea of programs to protect, such as the Native Alaskan and Indigenous studies and the Title IX reform.
"We've gone through some cuts and those cuts have been substantial over the years, but this gives us a chance to look at our programs and see which ones are really key to our future and really work to bolster up those programs," White said.