Purdue University has appointed Dr. John Gates as its next vice provost for diversity and clinical professor in the Krannert School of Management, effective April 1.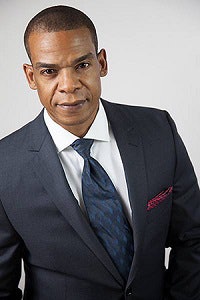 Gates currently serves as an administrator in the School of Engineering and Applied Scinece at the University of Virginia. He also was the inaugural associate dean in charge of diversity, inclusion and engagement strategy at the school.
In this role, Gates provided leadership in the recruitment and retention of underrepresented minority faculty and graduate students and guidance for diversity in curriculum development and programming, according to a Purdue release.
"I'm humbled and honored to be joining Purdue University with its longstanding commitment to excellence," said Gates. "I believe that diversity is excellence expressing itself through the intersections of perspectives and lived experiences. I look forward to working with the faculty, staff and students in this shared endeavor."
Gates earned a bachelor's degree from Morehouse College, a master's degree from New York University and a Ph.D. from the University of London.