The Dallas City Council has recently unanimously voted to no longer require 45 hours of college credit for applicants already certified with the Texas Commission of Law Enforcement in an effort to help fill a short-staffed police department.
Applicants will still have to attend and complete the Dallas police academy, but the requirement change will remove multiple weeks of training.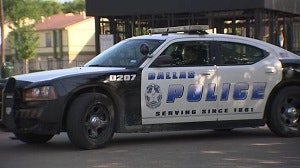 Dallas police officials pushed for the changes as they search for new recruitment efforts and get them on the street faster, according to the Dallas News. The department's rankings have decreased by hundreds of cops in recent years – mainly due to pension and pay issues.
However, Mike Mata, president of the Dallas Police Association said the department hurried to waive the college requirements for certain applicants, especially because the department hasn't seen the full effect of the council's motion to increase the starting pay to $60,000.
"It's just the first in what I believe will be many future steps in lowering our standards, which I believe can and will have negative effects for years to come," Mata said.