American restaurant franchise Papa John's Pizza has announced it has partnered with Purdue University Global to provide free tuition for 20,000 of Papa John's corporate employees.
Under the partnership, Papa John's corporate employees can enroll in any of Purdue Global's online associate, bachelor's and master's degree programs at no cost to them. Some of the courses offered in these programs include business, information technology, cybersecurity, accounting and finance, according to ABC-affiliate station RTV6.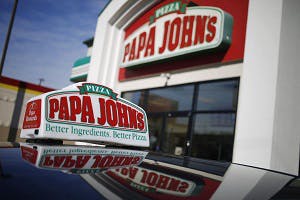 "We want to be an employer of choice in the marketplace," said Marvin Boakye, Papa John's chief people officer. "This new tuition benefit program not only provides our team members with a tremendous career growth opportunity, but it gives us a competitive advantage in the marketplace that will make us better as an organization."
The partnership will also include an education program for 70,000 Papa John's franchise team members, providing reduced tuition and fee costs for undergraduate and graduate degree programs in addition to waived application fees and paying for required course materials.
"Our new relationship with Papa John's is an example of how we can help organizations meet the increasing demand for educated and trained workers, while creating a personalized, high-quality education for students that fits their busy schedules," said Dr. Betty Vandenbosch, chancellor of Purdue University Global.