Dennis Parker, former director of the Racial Justice Program of the ACLU, has been named executive director of the National Center for Law and Economic Justice (NCLEJ). Parker will succeed Marc Cohan, who will resume his role as director of litigation at the organization.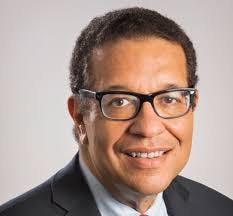 Before joining the ACLU, Parker was the chief of the Civil Rights Bureau in the New York Attorney General's Office, where he worked on the educational work of the NAACP Legal Defense and Educational Fund.
Parker is also an adjunct professor at New York Law School and teaches courses about law and social change.
"I am both honored and humbled to lead the Center, building upon the organization's outstanding reputation as a defense champion for low-income individuals and communities seeking economic justice, fair treatment, and ultimately, enforceable actions resulting from the good work of the Center's attorneys and many allies," Parker said. "Together, we will continue fighting for the rights of the most vulnerable."
Parker earned a bachelor's degree in American literature from Middlebury College and a JD from Harvard Law School.