U.S. Secretary of Education Betsy DeVos has announced the appointment of Mark A. Brown as chief operating officer of Federal Student Aid (FSA).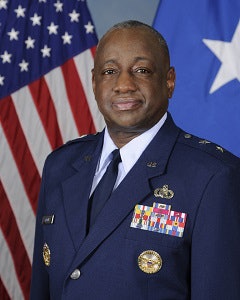 Brown spent more than 32 years as a military service member and is a retired major general in the U.S. Air Force. Prior to his new role, Brown was the deputy commander for the Air Education and Training Command, where his responsibilities focused on Air Force education and basic and technical training, according to a Department of Education release.
He also served as the congressional liaison to the House and Senate Appropriations Military Sub-Committees.
"We are thrilled Mark has agreed to lead the continued efforts to transform and modernize FSA," said DeVos. "He comes to us with more than 32 years of military service and brings a deep understanding of large-scale organizational leadership and complex financial processes, as well as a sense of duty to America's students. He will be a tremendous asset to our organization, students and taxpayers. Mark will have big shoes to fill as our long-time colleague and current Acting COO of FSA Jim Manning retires from public service for a second time."
Brown earned a bachelor's degree in accounting from Tuskegee University, a master's degree in public administration from Troy State University, a master's degree in strategic studies from the Air Command and Staff College and a master's degree of national security strategy from the National Defense University.